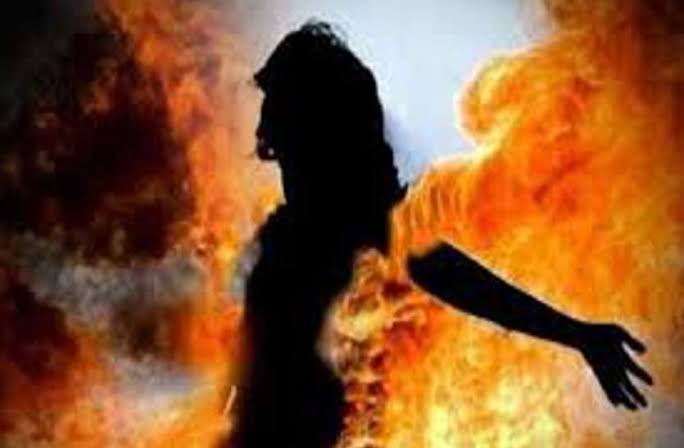 Women have been targeted every now and then; even when they have done the right thing. Such incidents are not uncommon for the common man and everyday some or the other news article reports about such incidents. While a number of steps have been taken for women empowerment, there's still a lot to be done for the welfare of women. Steps have to be taken to protect their rights and make people realise that women too have an independent thinking. Women should not be forced to accept something against her wish.
In yet another horrifying incident, a woman was burnt alive over proposal issues. A young man recently burnt a young woman over love affair and to take revenge. His attempt to kill the teacher was a shock for the onlookers. The incident happened at Nandori Chowk, Hinganghat on the Monday morning when a young man attacked the woman teacher and set her ablaze. To everyone's surprise, he poured petrol on the woman and set her on fire. Fortunately, the public tried their best to save the young woman. She was referred to the Orange City Hospital, Nagpur.
Had the public not doused off the fire on time, the woman would have succumbed to her injuries. However, she is still said to be in a critical condition after 30% burns. The youth has been identified as Nagrale who is on-a-run and did this to take revenge from the woman who rejected his proposal. The case has been filed and the police is searching the man. Further investigations are under way regarding the case.