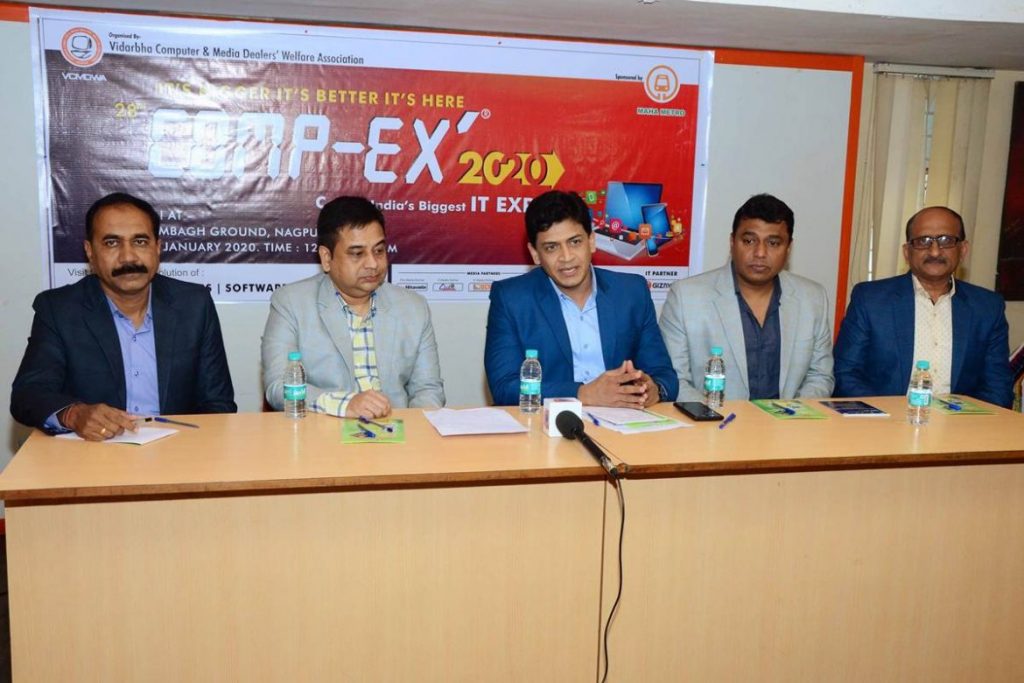 The month of Jan is often the most happening one in our city. One of the popular expo includes the computer hardware and devices based exhibition called Comp-Ex, which is back in the city and it will be held on 9th Jan 2020 and would last till 12th Jan. This time the organizers have kept the show at a much bigger space at Reshimbagh Ground as compared to the previous one held at St. Ursula group.
It will likely attract the IT enthusiasts not just from Nagpur but from the vicinity area as well to the one of the biggest IT expo in the city. The organizers called a press conference for the mega event and informed about the details of the same. They said that the expo would showcase al the dynamic advancements taking place in IT that would range from hardware to apps and software for the Nagpurians. The timing for the expo would be from 11 to 9 pm.
The top companies participating in the show include Canon, HP, Asus, Dell, Brother, Acer, D-Link and Absolute Store to name a few. Some of the key highlights of the expo include getting the best deals on both laptops and desktops ranging as low as 8000 to other similar options. The expo is organised under the banner of VCMDWA along with Maharashtra Metro Rail Corporation who remain the key sponsor of Comp Ex' 2020. The Maha Metro in Nagpur will also have its stall inteh show and it will showcase the various routes availble and coming up in the city for the people of Nagpur and around.