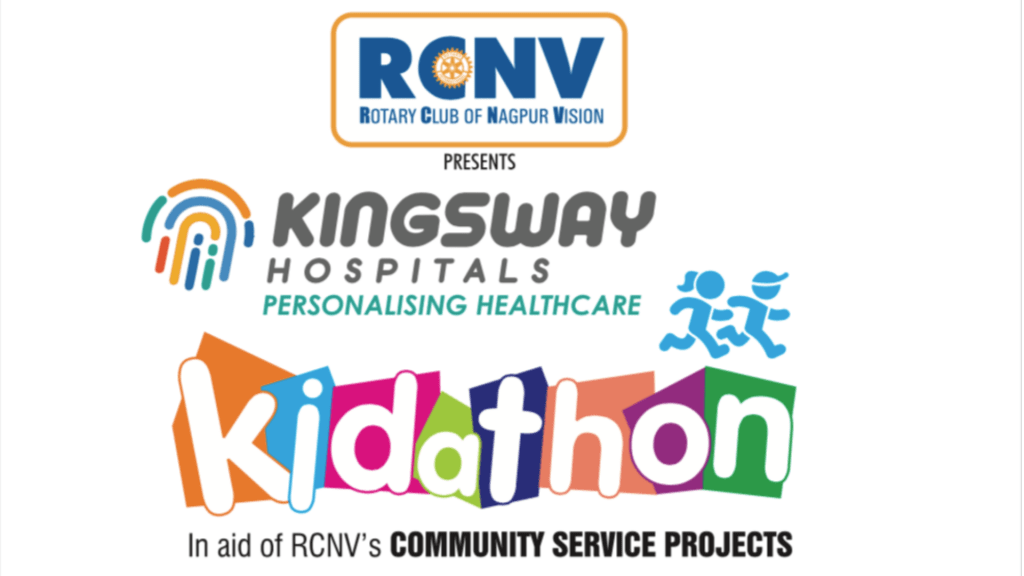 Kidathon 2020 in Nagpur to come on 19th Jan by RCNV. Yes you heard it right. As said, January of any year in City remains the most happening one, we have one more event coming up for this year. It is none other than the one called Kidathon 2020, which is organized by Rotary Club of Nagpur Vision. The event is organized in association with the Kingsway Hospital to be held sharp at 6 am on 19th Jan. The kids of different age groups will be participating in different activities.
The kids of 8 to 11 years will be competing in the 4Km race while the other age group kids of 12 to 15 years will be seen participating in 6 km race. The said event is organized at Tirpude College near Seminary Hills. This will be the third event by the group and has been commenced in 2018 to promote the habit of exercise among the kids. This year, the event will be also raising funds for the RCNV community service projects claimed the director of the organizer, Ritika Singhvi.
If you are interested you can register for your kids for the said category on the internet by visiting the site kidathon2020. Also, the entry forms can be even obtained from different locations including CA Road, Sadan Chowk and other places from 11 am to 6 pm. You can even collect the same from Sai Eye Clinic near Batukbhai Jewellers and Mayur Tiles from Dhantoli and fill in the forms for your kids for the said category. Stay tuned to know more about it and others only with us.