Nagpur Latest News
24th Annual Day Event at Bhonsala Military School Celerated recently in city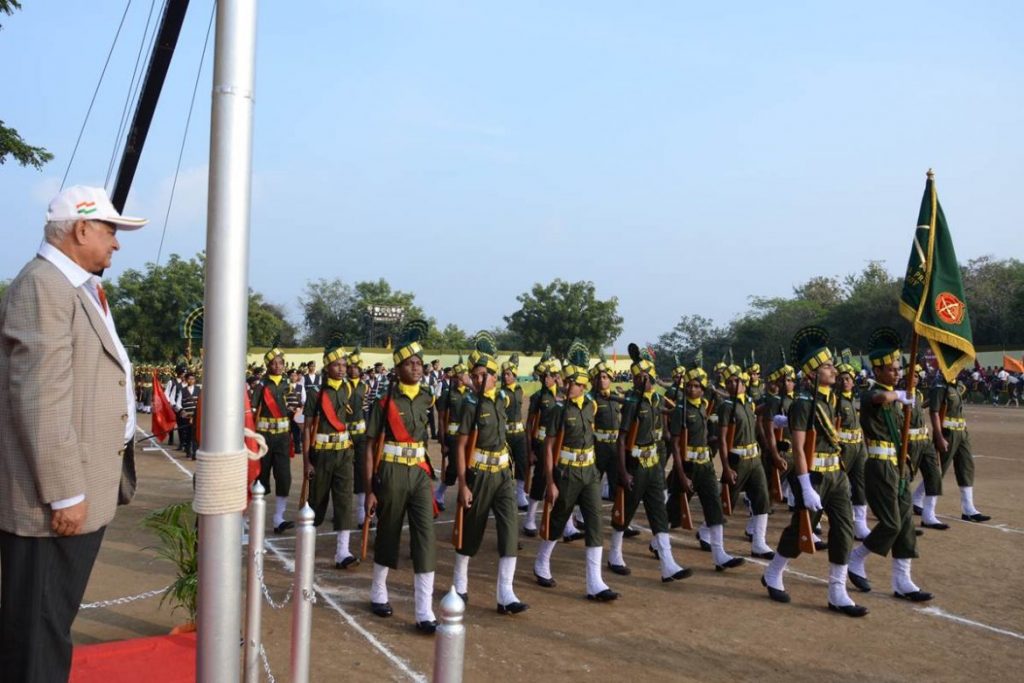 Bhonsala Military School is one of its kinds in the city and now as per the recent buzz, the school celebrated its 24th Annual Day on Jan 3 to 4. The function was feted by Mr. Suryaratan Daga, Chairman, CHMES Nagpur Division who remained the Chief Guest at the function. The annual show was carried out at the ceremonial parade, which was carried out by Yash Ambulkar the School Cadet Captain.
The Parade was carried out by four different Armed Columns, one band contingent along with 21 horses and Nishan Toli that was a group led by Sushant Raut the School Cadet Vice-Captain Sushant Raut. The other contingents that were led by the School Cadet include Adjutant Sarang Gharat, Cadet Raunak Atram, Company Cadet Adjutant Aniket Danav, Cadet Mahi Batra, Riding Contingent and Band Major Vedant Ashtankar that were done under the commandment of the Company.
It was an impressive display of the Ceremonial Parade, which seemed to have followed by an Aeromodelling Show with the help of aircraft models that were designed and controlled by the cadets. With the conclusion of the aeromodelling show, the cadets of BMS displayed different glimpses of different sports events including fencing, kho-kho, boxing, kabaddi, wrestling, football, volleyball, handball, karate, athletics and basketball. Also, there was some excellent display of Gymnastics along with horse riding competition along with different performances like Scouts, Verda, Tik Tik, Jaisasthuthe and many more. Besides, the annual day also had the awards for the different categories including The Best Teacher Award, Best Admin Staff award and Best Military Instructor award to name a few.