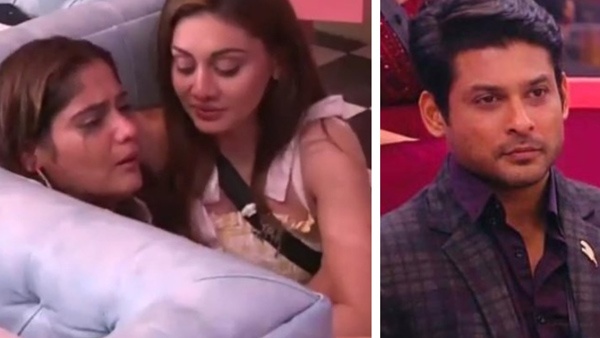 Big Boss 13 has finally ended with Sidharth Shukla emerging as the winner. Many statements and many rumours came up while the show was on. Many of the rumours were rubbed off and the reality has been brought up in front of everyone, since the show ended. One of the statements was by Shefali Jariwala who stated that Asim was hitting on her before he went off well with Himanshi Khurana. Arti Singh, who attained a position in the Top 5 finalists of the show has made a revelation in regard to Shefali's statement.
Arti was loved by all for her independent but strong play during the show. She was asked about the statement made by Shefali regarding Asim to which Arti replied that she didn't notice anything like that. Arti stated, "I didn't feel that way, but I did not genuinely get too close to the groups there, so I am not aware. Honestly, when Shefali, Asim and Himanshi spent time together, I was never around them." Arti added that she maintained distance from the trio as her equation never matched with them. She formed a bond with Shefali when Himanshi got evicted.
Arti further told that she was unaware about what happened between the two and she was least interested in knowing about 'who is with whom'. She said that if something doesn't have a connection with her then she is least bothered and least concerned to know about that. Despite being independent, Arti made it to the finalists and is proud about the way she played.