Education
Assembly Elections to Hit Exams in Nagpur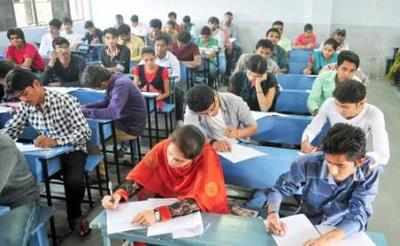 As the assembly elections in Maharashtra was announced by the Election Commission, MS state, it seems to have hampered a couple of things around. Come 21st of October we have our elections for the state, which will be carried out on a single-phase basis. The schools and colleges would remain off and the election results would be declared within the week as the counting would start on 24th October. This has hampered the semester and terminal exams in schools and colleges as well.
As per reports, more than 125 exams of both professional and non – professionals courses carried out by the Nagpur University have been hampered and these have been rescheduled which were falling on 21st and 22nd October in the city. The officials of Nagpur University were expecting such disruptions by the assembly poll in the city. If the elections have gone beyond this month it could have hampered more than 1000 exams but with single-phase and instant procedure, the losses for the NU seems less.
However, the officials have to postpone the dates after Diwali since the very next week, the country would be celebrating the festival of lights. However, as per the new rules, the posting of the exams of the change in dates in any exam has to be informed one month before. They also claim that the rescheduling of the exams is likely to hamper the Diwali festival of the students appearing for the said exams.