Entertainment
Big Boss: 5 Times When Salman Khan Got Angry on The Contestants of The Show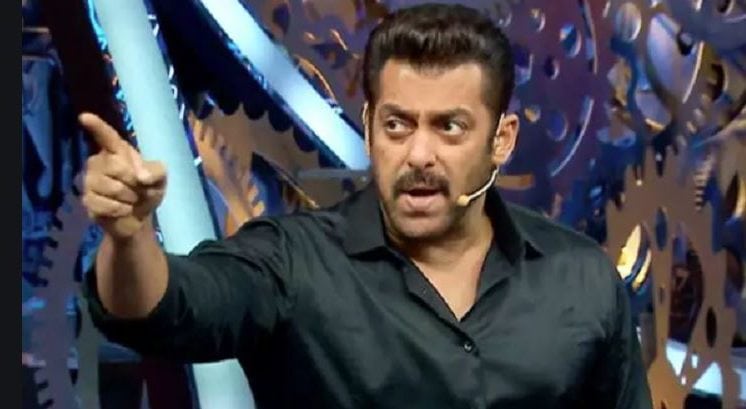 Bigg Boss is a reality show which is famous for its controversial celebrity contestants, fights, and elimination. In this show, one thing always hogged on the limelight in the previous seasons which is host Salman Khan's anger and outbursts on the show. We listed down few angry moments of the host Salman Khan on the Bigg Boss over the year.
Host Salman Khan leaves the stage
In the latest teasers Bigg Boss 13, host Salman Khan asks a female consistent not to take things lightly or treat as a joke. Salman Khan said to consistent that "I am serious". Then Salman showed that he is upset that he shouts to the consistent by throwing off his coat and leaving the stage and before going off he asks the makers to get someone else to do this.
When Salman Khan pissed off Zubair Khan
Bigg Boss 11 consistent Zubair Khan was blasted by Salman Khan during one of the episodes of weekend ka vaar for the misbehaving with the female consistent and using dirty language in the show and for women.
When Salman Khan ask Priyanka Jagga to leave Bigg Boss
Priyanka, consistent of Bigg Boss 10, had not only annoyed the consistent but also got in the fight with the Salman in one of the episodes of weekend ka vaar.
When Swami Om faced the anger of Salman Khan
Swami Om started as an interesting consistent on the Bigg Boss, but soon he had to face the wrath for his dirty choice of words for female consistents and outrageously sick acts on the show.
Angry host Salman Khan left the stage
In one of the incidents held in Bigg Boss weekend ka vaar stage, Salman Khan walked off. Salman Khan was trying to stand and control himself but Swami Om continually talk and interrupt Salman that was irritating for Salman and he walked out.