Entertainment
Bigg Boss 13: Twitterati Slams Paras for Revealing Sidharth Shukla's personal issues on TV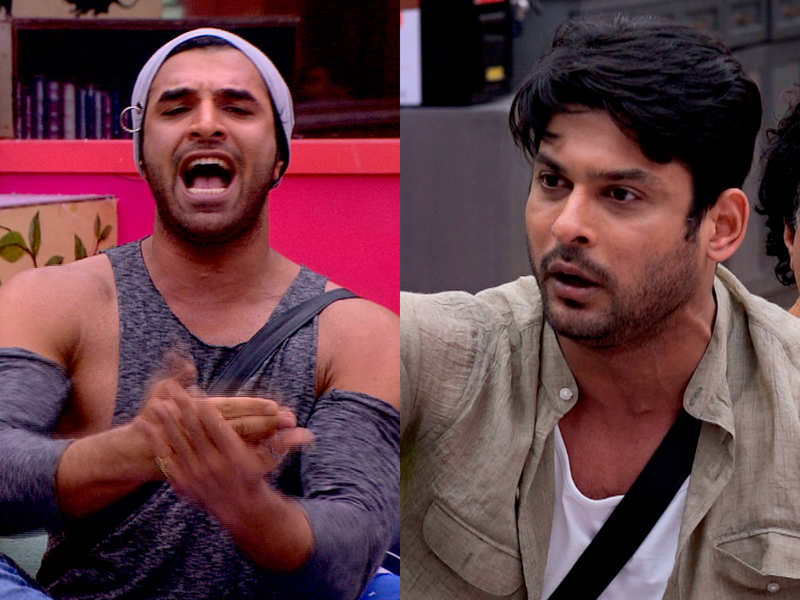 If you have been following the Bigg Boss 13 show, you can easily make out that the house has been divided into two groups because of Sidharth Shukla and Rashami Desai. However, the same isn't happening on Twitter. Things have been going different as the former has been unanimously supported over the latter.
In last night's episode, Rashami Desai had denied dating Sidharth, and even shared how they used to fight a lot during the shoot of their show 'Dil Se Dil Tak'. Paras could also be seen getting into a fight with Shukla. Adding to his temper, he even kept telling the other housemates about how he knew a lot of Sidharth's personal life through his ex-driver.
Paras even revealed that Sidharth Shukla was in rehab for a year.
Things went out of hand as the housemates had to decide the name of two contestant who had gone to jail. Rashami effortlessly took Sidharth's name for tarnishing her image. Sidharth even argued with Rashami over it but, eventually Shukla and Shehnaz were sent to jail with Shehnaz.
Out of anxiety, Sidharth later went into the confession room to talk to Bigg Boss. He mentioned about how Rashami is playing the 'woman card' and is trying to affect his image in front of others.
After the episode, Twitter users have taken onto their account, sharing how they feel Sidharth is in the right place. They have immensely supported him almost unanimously, and shared that Rashami is just using him to grab more of the screen time, which she otherwise wouldn't get.
The internet has been flooded with several hate messages for Paras Chhabra as well. He is being accused of talking about Sidharth Shukla's personal issues on national television. Paras is also being called as a 'manipulator'.
Take a look at some of the tweets:
https://twitter.com/Siddharthfanclu/status/1184904673041403904?ref_src=twsrc%5Etfw%7Ctwcamp%5Etweetembed%7Ctwterm%5E1184904673041403904&ref_url=https%3A%2F%2Ftimesofindia.indiatimes.com%2Ftv%2Fnews%2Fhindi%2Fbigg-boss-13-twitterati-support-sidharth-shukla-upset-with-paras-for-disclosing-formers-personal-issues-on-tv%2Farticleshow%2F71642431.cms
https://twitter.com/KomalThorat/status/1184884852245422080?ref_src=twsrc%5Etfw%7Ctwcamp%5Etweetembed%7Ctwterm%5E1184884852245422080&ref_url=https%3A%2F%2Ftimesofindia.indiatimes.com%2Ftv%2Fnews%2Fhindi%2Fbigg-boss-13-twitterati-support-sidharth-shukla-upset-with-paras-for-disclosing-formers-personal-issues-on-tv%2Farticleshow%2F71642431.cms