Sports
City Lad Shahbaz Nadeem makes debut in Test Cricket at Ranchi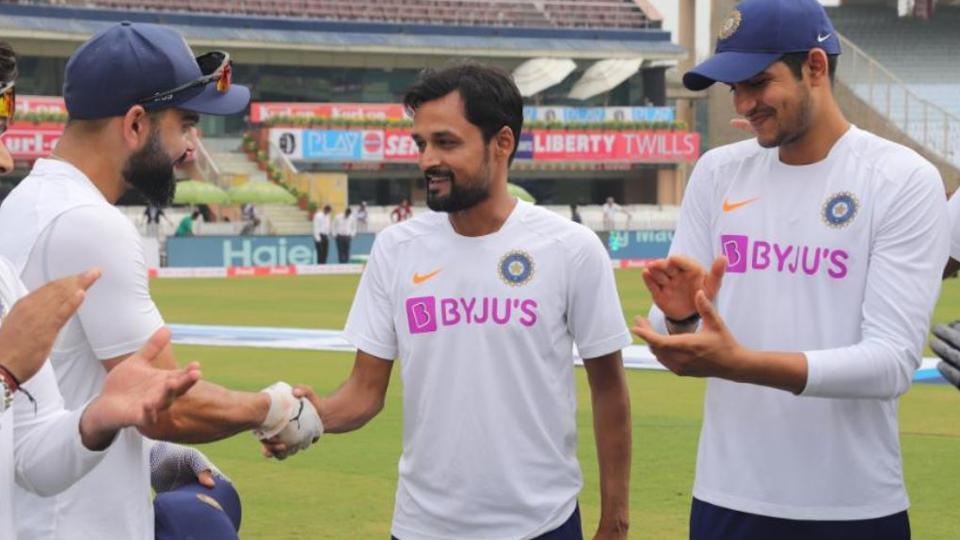 As India wins the toss and chooses to bat in its third test for the 3-match series against the South Africa team on Saturday at the Ranchi based JSCA International Stadium Complex, we see a proud moment for our city Nagpur. A young lad from Nagpur called Shahbaz Nadeem got his debut in international cricket. The eleven-member team led by Virat Kohli had the city lad, thanks to his performance in the domestic cricket that turned the table for the cricketer.
Interestingly, Nadeem was no where in scene when he was included in the Indian Cricket team as he was in Karanataka playing for the Vijay Hazare Trophy match in Alur and then landed in Kolkata where he got the news that he was called to be the part of the Indian Cricket team at Ranchi in the third test against South Africa. It was 15 years since he made his debut in first-class cricket led by MS Dhoni the former captain of Indian Cricket.
At BCCI's official Twitter handle, the announcement came when it said that Shahbaz Nadeem is the part of the squad led by Virat Kohli who replaced Ishant Sharma. The BCCI decided to rope in three spinners in the team, which included Nadeem along with Ravindra Jadeja and Ravichandran Ashwin. Nadeem is a left-arm spinner and he has been performing at the top in domestic cricket. In a total of 110 matches, he was able to take 424 wickets with an average of 28.59 wickets. In just two years – 2017 to 2019, he could pick 107 wickets. He also played in IPL with DD and Sunrisers Hyd.