Tech
City Man Converts his Maruti Van into a Solar Vehicle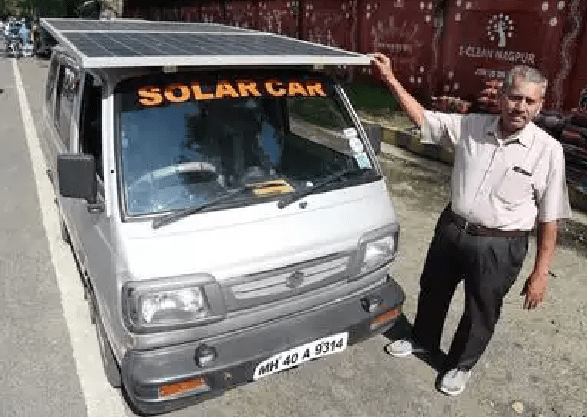 In first of his attempt in the city, a man from Nagpur called Dilip Chitre was successful to convert his Maruti Van into a solar-driven vehicle. Yes, you heard it right, Mr. Dilip who is also an owner of a Driving School called Shree Driving School in the city was the first one to introduce this technology in the city. It is not a prototype but a full-fledged vehicle operating on solar energy. The 65-year-old man has been promoting the environment-friendly way of life through his driving school.
This made him convert his Maruti Van into a solar-based van now. He has been experimenting on this idea for the past two decades and it took him that long to get success in this regard. It was in Feb, he was able to convert the same and a couple of days before, he embarked with his van flaunting to the city taking lessons from his efforts. Earlier in 2017, he was able to convert his vehicle Mahendra e20 electric car into solar by spending around one million but was unlucky as his experiment failed.
However, this did not prevent him to experiment again. He got a used Maruti van and did a lot of research before he embarked upon the end product. He installed 400 watt solar panels over the top along with batteries as well. He said that his van has already covered the distance of 3500 km within and outside the city. With his incredible feat, he was able to attract the institutions like NEERI and VNIT along with other auto companies to extend the research he has done so far to adopt it in their vehicles.