Sports
Cricket Match for visually impaired girls in City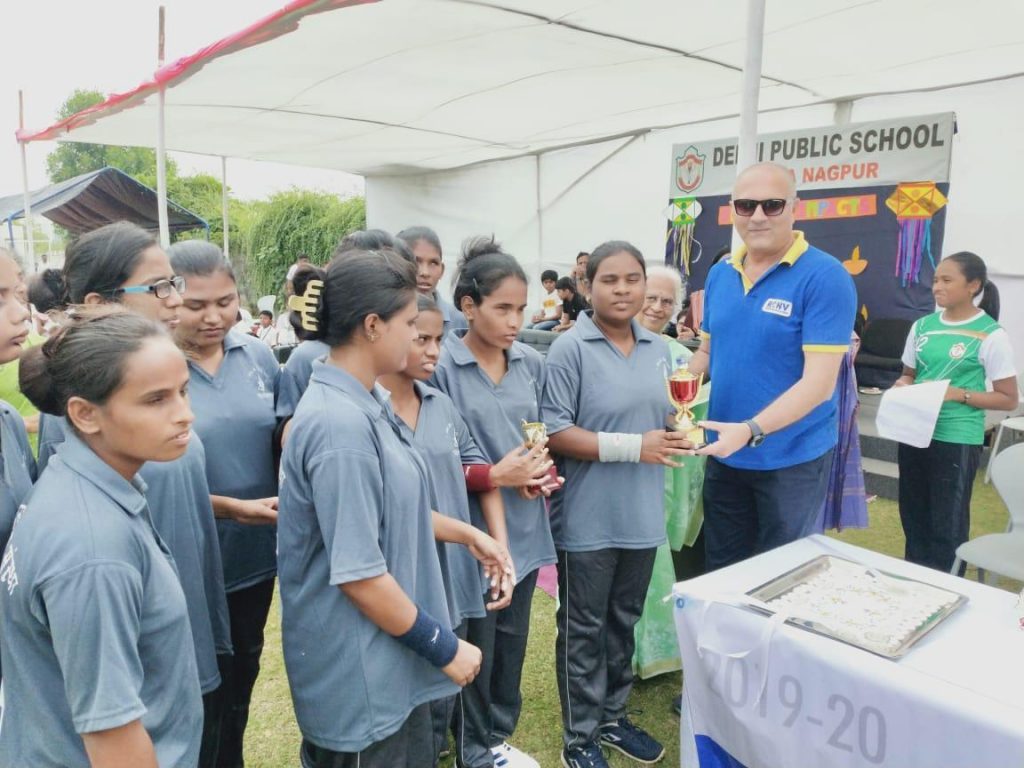 It was a cricket match with a difference as see the two team playing with visually impaired girls Ashadeep Blind Women's Cricket team along with the regular Girls' Cricket team of DPS of Nagpur. The match was played between DPS Lava Cricket which came with the vision to develop the sensitivity towards the especially abled kinds of our society. It was an amazing event which was organized none other than the city unit of Rotary Club of Nagpur Vision along with Apanga, Mahil-Bal Vikas Sanstha and Interact Club of DPS Lava Nagpur.
The event started with the toss between the two team and DPS after winning the toss chose to bat first and then scored 50 runs without loss in six overs. Then came the visually impaired girls who played winning the challenge with great spirit despite their disability. Despite getting a decent start there seemed some amount of tension building up due to the loss some key wickets that went down in quick succession.
However, soon the excitement picked up again when we saw the visually impaired girls were seen making a comeback allowing the match to end with some nail biting finish. It was tie between the two that allowed the audience to enjoy the match the best. Later the prizes were distributed by Rotary Club of Nagpur. The event had attracted the known people from the city along with the hosts like the principal of DPS Lava Mrs. Stay tuned to know more on it and others only with us.