Nagpur Latest News
Delhi Police is Cheating the Court in the Name of Investigation on Delhi Riots
Such is the condition of the investigation of the Delhi Police that there has been scolding every day. In October last year, the court had reprimanded the police for not registering an FIR in the case of Mohammad Nasir
What Delhi Police is doing in the name of investigation on Delhi riots in the last one year, it seems from all the talk of the court that the intention of the police is no more than keeping some people in jail, the real rioter has probably gone far away from his grip. The matter of Delhi Police is denying the investigation from all sides, not in one case, but in many cases, the court has said that neither the evidence is known nor the police is raising its soldiers in the name of the witness.
Such is the condition of the investigation of the Delhi Police that there has been scolding every day. In October last year, the court had reprimanded the police for not registering an FIR in the case of Mohammad Nasir, Nasir was shot in the eye by rioters, the court had to say Very Shocking State Of Affairs and SHO of Delhi Police imposed a fine of 25000 Where is it better than a simple theft case.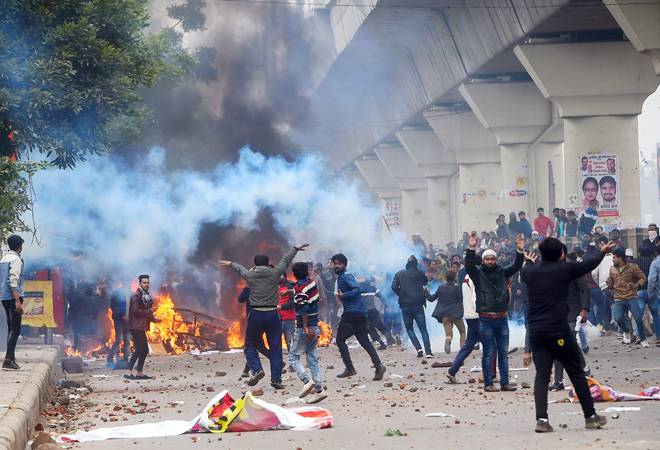 In its judgment of 29 May 2020, in the case of Feroz Khan State, the Delhi High Court said that there is no document to show how the police only picked up Firoz Khan when people allegedly gathered without the permission of the law. The number is of 250-300, there is also a decision of October 14, 2020, the case is of Qasim, which is related to the case of former Aam Aadmi Party councilor Tahir Hussain, the High Court refused to accept the statements of the police witnesses.
He waited for 7 days after the incident to give a statement, the court granted bail to Qasim and the 11 videos that have been produced do not prove Qasim's presence On 15 December 2020, the Delhi High Court granted Faisal Farooq of Rajdhani Public School While giving bail, he said that Delhi Police is using the justice system far away, making fun of the system.
Delhi Police has once again been embarrassed in the Delhi riots Delhi's special court has acquitted three accused Shah Alam, Rashid Saifi and Shadab in the case of looting a shop in Delhi riots Delhi Police in court The court could not present any evidence against it, the court has said in its decision that the Delhi Police has done the work of tying the eyes of the court, Delhi riots will be remembered in history for the poor investigation done by the Delhi Police.