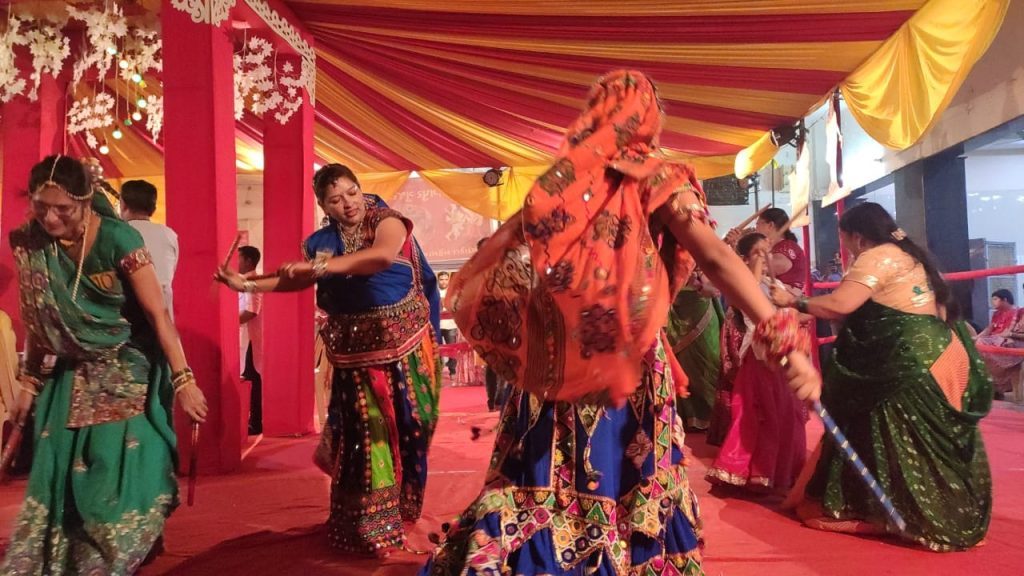 As the days of Navratra commenced this Sunday, the city seems to be in a festive mode now. With every passing day, we hear stories of the celebrations seen here and there. The autumn festival seems to have commences in the city and people are leaving no stone unturned to offer some of the best festive moods at the Dandiya night with their unique and interesting attires.
The nine days would, therefore, witness nine types of avatars of Goddess Durga which would be portrayed the best with their dance. A number of cultural groups in the city have been busy organizing the Navratra dance in the city. One of these groups includes the Gujrati Brahm Samaj from Nagpur who seems to have embarked on the special celebrations in the city.
As you check on the dance floor managed by the said group, you would find the clashing sound of Dandiya sticks that are seen resonating with the Gujrati community in their chosen premises. They have made the perfect arrangements for the Garba this year which allows the member of their community to have a good time while grooving to raas Garba and the dandiya beats with their traditional colourfull chaniya cholis allowing them to take over the center stage. Stay tuned to know more about it and others only with us, till then you can comment below and let us know more on it. We have more interesting news on Garba in city for you. Keep on checking news with us only.