Nagpur Latest News
Have Creative Ideas for City's Development, share and become Hero of the Month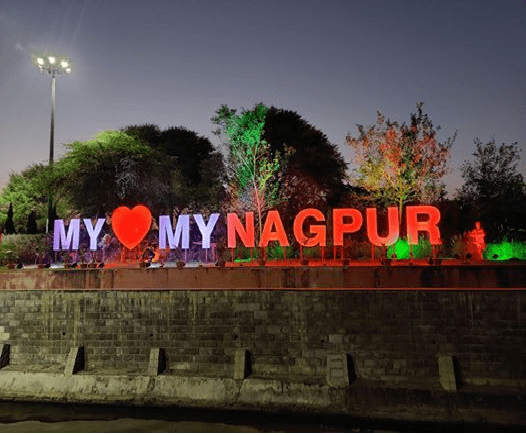 Yes, you heard it right. If you have any innovative ideas that can help our city develop it can make you the hero of the month. Sandeep Joshi the city Mayor announced yesterday a program called Sacche Dost to allow the youths to participate in the movement by sharing their ideas that can help the city grow. He informed that if the ideas will be struck to them and found really innovative to be implemented to improve upon the city's development, it would certainly be giving the youth the Hero of The Month award.
The movement was announced by Deputy Mayor Mrs. Manisha Kothe at the My Heart My Nagpur point created by the civic body on the premises of Ambazari Gardens yesterday evening. Talking about the same in the press release coming from the mayor, he said that the selfie point was only created to launch this program – Sacche Dost in the city. The statement said that no one would contribute to the city if they would not love it. This program will help in cultivating the love for the city and thus kick off the contribution in collecting innovative ideas.
He said that people interested in participating in this movement are supposed to register first and then share their ideas. Also, the groups and NGOs who have contributed earlier can also make a huge difference by participating and allowing the civic body to boost up the development in the city. The said program will give away 11, 000 INR for the youth contributing to the idea and winning the title The Hero of the Month. The awards would be given to the people in a mega event that would be organized on an annual basis.