Entertainment
Himanshi Khurana Evicted From Bigg Boss House, Asim Gets Emotional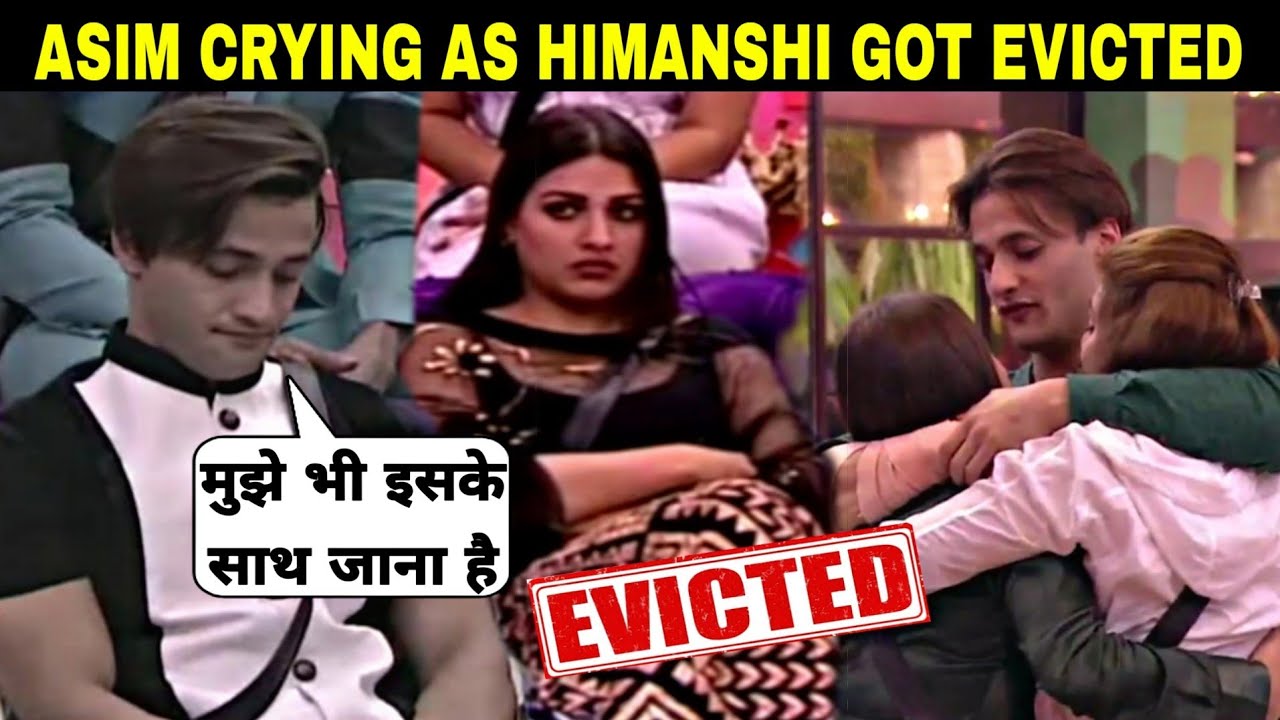 Asim and Himanshi have become close friends since some time in the Bigg Boss house. Asim even started feeling love for Himanshi and has been known to confess his love for her. Asim even said that if Himanshi wasn't committed to someone others, he would have approached her for marriage. On this account however, Himanshi said that she too loves him but, as a friend.
In the 64th episode of Bigg Boss 13, four contestants were nominated for eviction. Shefali Jariwala, Asim Riaz, Himanshi Khurana, and Rashami Desai were amongst the nominated names. The host Salman firstly saved Asim Riaz and Rashami Desai. He (Salman) then asked the house-members to select the contestant who they find less deserving to be part of this show. Most of the contestants took the name of Himanshi Khurana and thus, unveiling the fact, Salman announced that she ( Himanshi Khurana) was evicted from the house.
The eyes of Hindustani Bhau (Vikas Pathak) were full of tears as the eviction came in. Shefali Jariwala, Shehnaaz Gill and especially Asim were very sad. Asim locked out himself in the bathroom for a long time. Asim got very emotional and even cried also. Shefali Jariwala also burst into tears for her.
Asim was shocked with the eviction of Himanshi Khurana and also cried many times for her.
Shefali Jariwala tried to control Asim but he locked himself in the bathroom.
A video of Deevoleena also came and she announced that Vikas Gupta will be playing on her behalf until she recovers from her medical condition. When Vikas Gupta entered the house, a bell rang and the house members thought that Himanshi is returned into the house.