Entertainment
Hina Khan appreciated Asim Riaz, Why did Makers of Bigg Boss Deleted the Scene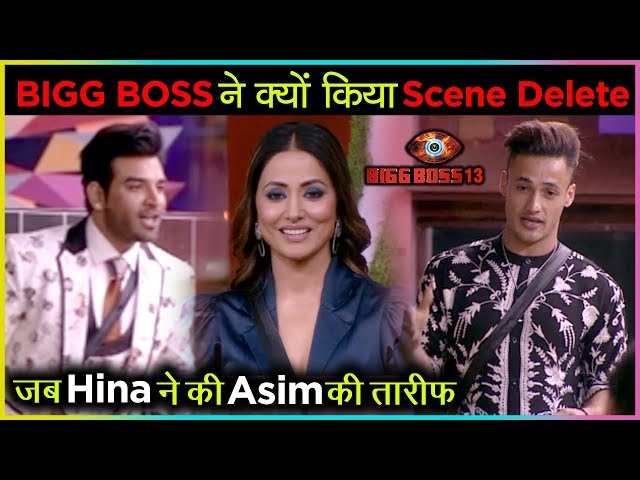 In the latest episode of Bigg Boss 13, Priyank Sharma and Hina Khan came up for the promotion of their new upcoming song. They also met Salman and had great fun with him.
Priyank Sharma and Hina Khan both were former contestants of Bigg Boss. Coming back to the show, they showed a great bond between them.
Priyank and Hina Khan entered into the BB house with a new twist. They were welcomed by the contestants of Bigg Boss 13 very gently. Firstly they (Priyank and Hina) met with the contestants and after that, they announced that they had to do a task with them.
In that task, there were 3 columns and every column were mentioned with a category. The three categories were Friend, Enemy, and Zero. The photos of all the contestants were also placed near to the task venue.
Contestants had to select the appropriate contestants for every category and place his/her photo on the board.
When Paras Chabra was called to select the photo, he gave the tag of Zero to Asim. He told to Hina and all the house members that even though everyone liked Asim's game but, as per his point of view, he is a zero for him.
Hina immediately replied to him that the viewers are loving the game of Asim and he has got lots of popularity, outside.
This scene was seen in the promo but, the makers of Bigg Boss show didn't show this scene on the full episode of weekend ka vaar. This scene was deleted by them however, it still remains unclear as to why was this done.