Entertainment
Hina Khan whispered into the ear of Rashami Desai, "You have made enough mistakes, don't repeat them"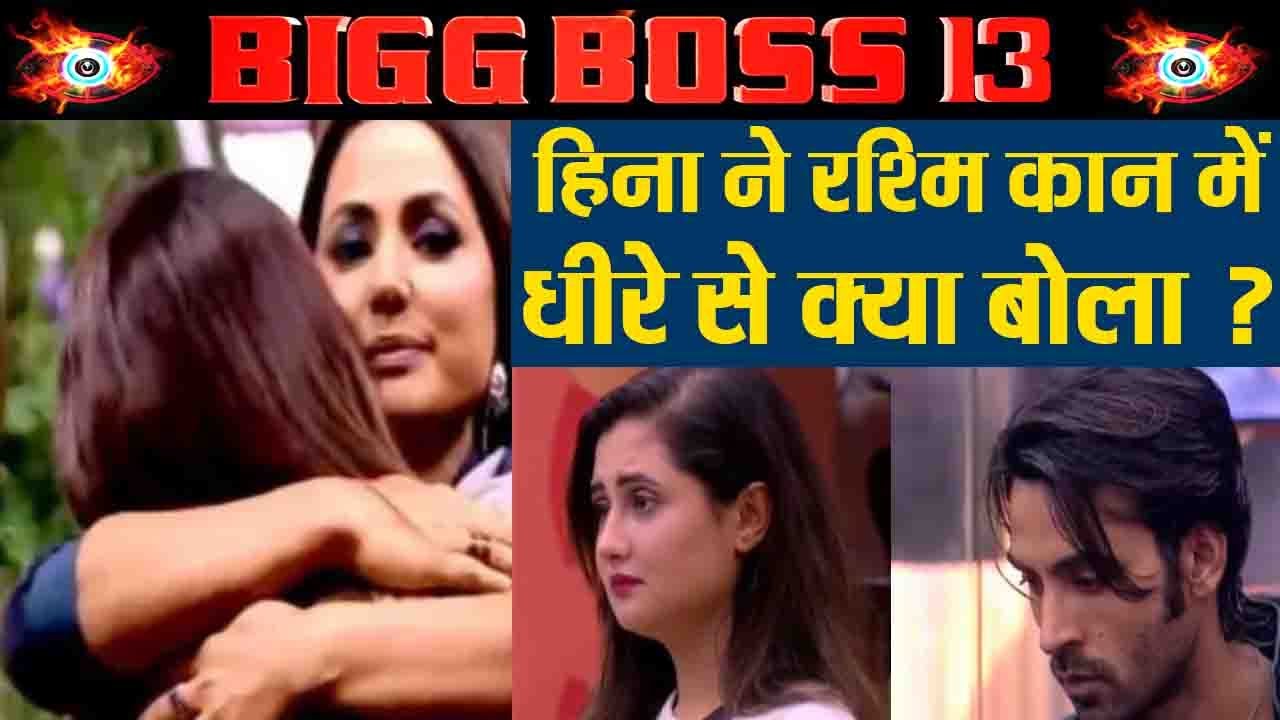 The relationship between Rashami Desai and Arhaan Khan has become pretty complicated and is increasing to get complicated, day by day. Earlier in the season, Arhaan Khan came to Bigg Boss house and proposed to Rashami Desai. Rashami Desai accepted the proposal of Arhaan.
But, soon after that, Salman told Rashami Desai that Arhaan had a wife and a child too. This was a very shocking truth for Rashami. Salman even came inside the house to solve the complications between them.
However, Arhaan once again made a mistake when he told Shefali Bagga that he made Rashami's career and when he met her, she was bankrupt. He even said Shefali Bagga that Rashami accepted the proposal of the show because of him. That was also a very shocking time from Rashami but, Arhaan apologized to her and she also accepted his apologies.
Recently 3 guests came inside the Bigg Boss house and the brother of Rashami Desai was also included amongst the 3 guests. Kamya Punjabi and Rashami's brother told her that Arhaan was not good for her.
Now, in the recent episode of Bigg Boss 13, Hina Khan and Priyank Sharma came into BB house for the promotion of their song and also for playing a task. Hina Khan met Rashami and hugged her tightly. She (Hina Khan) whispered to Rashami Desai that "You have made enough mistakes don't repeat them". This statement of Hina Khan was very shocking for her. They are continuously trying to save their relationship but, when things seem to be good, people are interrupting and breaking the trust of Rashami Desai over Arhaan.