Nagpur Latest News
Trending
Intense Rain In Delhi, Waterlogged Roads, Traffic Jams
Heavy rain in Delhi in 24 hours has broken all the records of monsoon this time It has also rained heavily in many nearby areas
There was heavy rain in Delhi and NCR last night, the condition of the country's capital and its surrounding areas has become bad.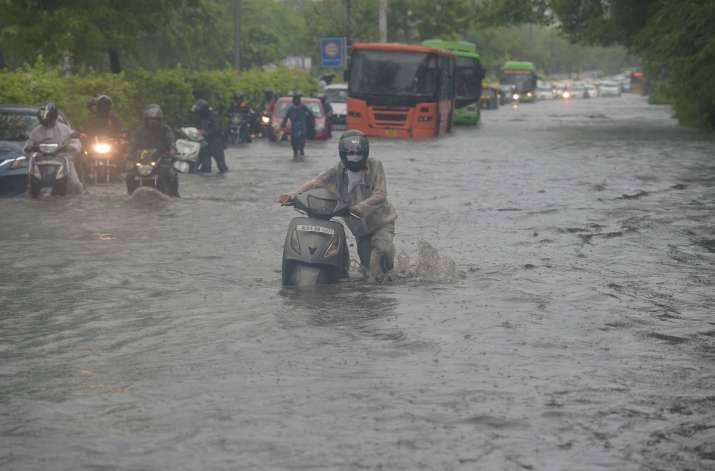 The roads are looking like the sea, many areas of Delhi have been flooded.Heavy rain in Delhi in 24 hours has broken all the records of monsoon this time. It has also rained heavily in many nearby areas like ITO , Gurugram, Ghaziabad, Noida. The Indian Meteorological Department says that Safdarjung has received more than 138.8 mm of rain in the last 24 hours till 8.30 am.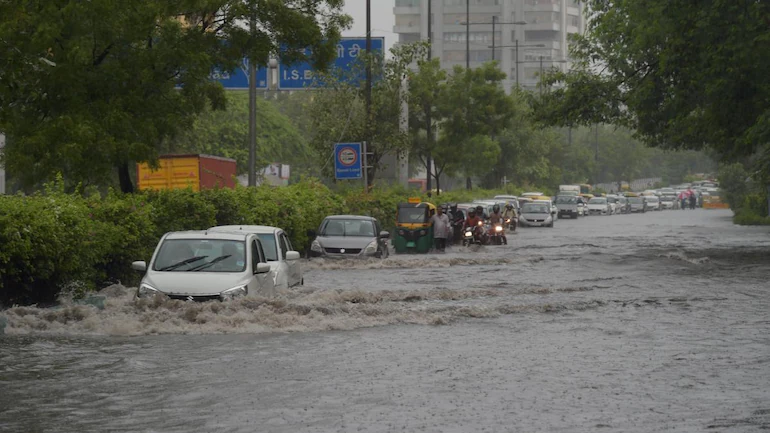 Due to its bad effect on traffic and heavy rain, people have also faced many difficulties.This is the highest rainfall in Delhi this time of monsoon. Even in the residential areas of South Delhi's Prem Nagar, this rain became a problem for the people. The streets here were knee-deep in water. The situation was that the vehicles also kept crawling due to water and those going out for daily work had to face a lot of trouble. They had to go through the water to other places.
Delhi administration says that they are doing the work of extracting water very fast.Torrential rain started in Delhi and NCR on the intervening night of Friday and Saturday. Due to the rain, people got relief from the heat which has been going on for about 10 days and due to continuous fast rain for 4 hours, the temperature dropped below 27 degree Celsius on Saturday morning. Meteorological Department says that it will rain for the next few days. Delhi Traffic Police has issued a traffic alert and said that the Azad Market underpass has been closed due to flooding up to 1.5 feet. And people have been advised to go through another route. Many areas like Vijay Chowk, Parliament Street were filled up with water due to rain.
Also Read: Toll for one-way journey on Mumbai-Nagpur e-way is Rs 1100