Education
Is there a Negative Marking in CTET Exam? How Many Papers are there for it?
Teaching has always been one of the noble professions that help shape innumerable students' characters, ideas, and futures. Therefore, regular tests and exams are conducted to ensure the quality of teachers and instructors in the country. The Central Board of Secondary Education (CBSE) conducts the Central Teacher Eligibility Test or CTET and prescribes the exam pattern for it.
The CTET helps recruit eligible candidates for teachers in schools falling under the central government. The test is conducted twice a year to give aspirants abundant chances to turn their dream of joining academia into a reality. CTET is a national level exam that is crucial for all those who want to join the workforce of government schools in India.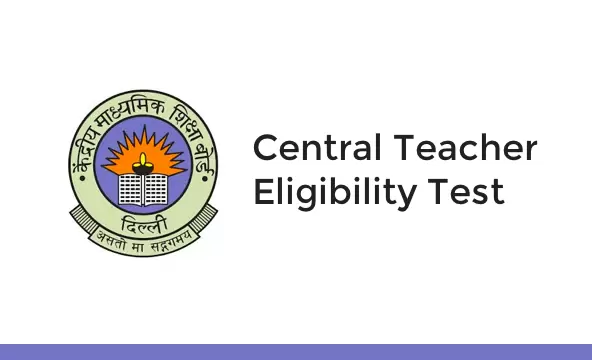 If you aspire to become a teacher and positively impact lives, this article details the CTET exam's syllabus and marking pattern.
CTET Marking Scheme
The CTET exam consists of two papers – Paper 1and Paper 2, and the marking scheme for the two areas is as follows:
Both Paper 1 and Paper 2 consist of 150 multiple-choice questions.
Both the exams will be 2.5 hours or 150 minutes each.
CBSE will conduct the CTET exam in online mode this year.
Candidates must fill their choice of answers in the Optical Mark Recognition or OMR sheet for both Primary and Elementary Level exams.
Each correct answer gets rewarded with one mark.
Each incorrect answer gets 0 marks. There is no negative marking for incorrect responses.
CTET Papers and Pattern
One of the crucial ways of acing an exam is to thoroughly familiarise yourself with the syllabus and plan your learning journey accordingly. CBSE releases the detailed syllabus on their official website. The registered candidates are regularly notified of any changes or modifications to the syllabus by CBSE.
The CTET exam is divided into two papers. Candidates who want to teach grades 1 to 5 must appear for Paper 1, whereas candidates who wish to impart knowledge to students in grades 6 to 8 must appear for Paper 2. Similarly, aspirants keen on teaching grades 1-8 must appear for both the exams in CTET.
This year, the second CTET exam is scheduled for December 2022. Since both Papers 1 and 2 consist of 150 MCQs each, the syllabus and pattern for the two is slightly extensive. Let's look at the detailed CTET syllabus below.
CTET Syllabus and Pattern for Paper 1
The syllabus and pattern for CTET paper 1 is as follows:
| | | |
| --- | --- | --- |
| Name of the Topic | Total Number of MCQs | Total Marks |
| Environmental Studies | 30 | 30 |
| Mathematics | 30 | 30 |
| Child Development and Pedagogy | 30 | 30 |
| Language 1 (compulsory section) | 30 | 30 |
| Language 2 (compulsory section) | 30 | 30 |
| Total | 150 | 150 |
CTET Syllabus and Pattern for Paper 2
The syllabus and pattern for CTET paper 2 is as follows:
Name of the Topic

Total Number of MCQs

Total Marks

(i) Mathematics and Science (optional)

(ii) Social Studies and Social Science (optional)

30 + 30

60

30 + 30

Child Development and Pedagogy

30

30

Language 1 (compulsory section)

30

30

Language 2 (compulsory section)

30

30

Total

150

150
List of Languages for CTET
CBSE offers candidates a variety of languages to pick from, which include:
English
Hindi
Assamese
Bengali
Garo
Gujarati
Kannada
Khasi
Malayalam
Manipuri
Marathi
Mizo
Nepali
Oriya
Punjabi
Sanskrit
Tamil
Telugu
Tibetan
Urdu
Nature of CTET Questions
Another crucial step towards acing the CTET exam is to understand the nature of questions set to appear in the test to better prepare for the exam.
Child Development and Pedagogy focus on child psychology and interactive teaching ways and methods to induce optimal learning process for the students.
It is essential to carefully choose the language in the Language section, as it tests the language proficiency of the candidate and their ability to impart instructions to students in their selected language.
Paper 1 includes Mathematics and Environmental Sciences and Paper 2 comprises Mathematics, Science, and Social Science, which test the fundamental theories and the clarity of concepts among the aspirants. Additionally, a candidate's knowledge, understanding, and the application of their knowledge are also tested in this section.
The profession of a teacher is one of the most sought after jobs. You can achieve your goal of joining the teaching workforce on a central level by accessing high-quality notes and expert faculties from BYJU's Exam Prep. Among lakhs of candidates appearing for CTET, you can be part of the ones who qualify for the exam successfully.