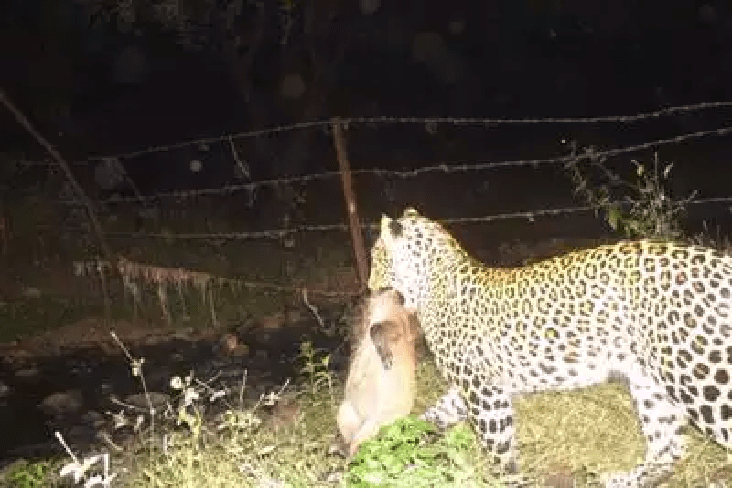 Just when we heard that the tiger is moving free in Mihan, we now hear that a leopard was seen in the Ambazari area. The forest department has now got a video footage of how the wild animal was seen catching up the boar when it came out early in the morning at 6 am. This is also the time when we have people coming out and walking in the morning. The animal was first seen on Thursday night by a laborer called Mama Kodwate Near Gate no 3 close to Hingna Road.
The other day the wild cat was seen capturing the wild boar in the morning and its image was seen somewhere close to the Nullah. Later the forest department turned active and they found the footprints of the animal. As per reports of the Nagpur district honorary wildlife warden Kundan Hate who is seen coordinating the monitoring efforts at the Hingna range forest officer said the same. This has created a panic kind of situation in the area.
Now we see the forest department issuing notices in the area sharing the dos and don ts with the local residents in order to avoid any kind of fatal situation. The park is now being closed as a preventive measurement, while people have asked not to leave out during the night or morning hours. The forest department has assured that they would soon going nab the animal and secure the local residents in the area. Stay tuned to know more about it and others only with us.