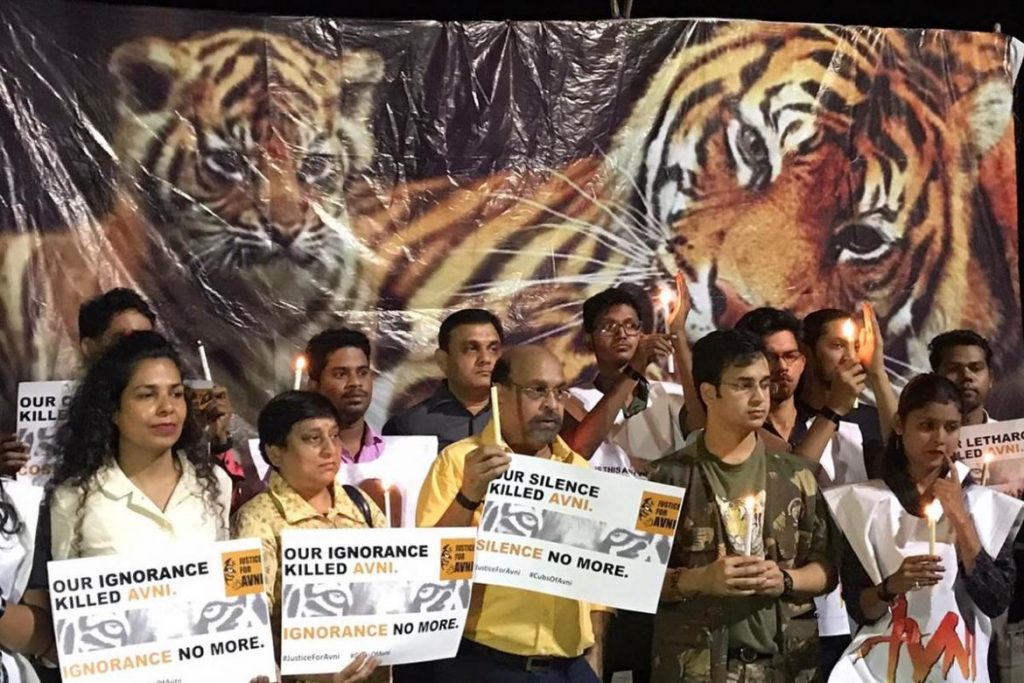 Nagpur is called the Tiger Capital of India. It is therefore inevitable to see the love for the animal for the people of this city. Hence when the known tigress Avni was murdered the tiger lovers of the city gathered at the Futala Lake in Nagpur to mourn the tigress' killing. It was just the handful of people but a good gathering of animal lovers from the group of Avni Foundation had collected at the said place on 2nd November with candles in their hand.
They lit the candles before the T1 tigress AVNI who was killed and read out prayers which was written to remember the animal. The prayers were said in different languages including Hindi, Marathi, Urdu, English, Bengali, and Punjabi. The tigress was killed on 2nd November 2018 as per the first shoot and sight order were given by the forest department. However, this order was later intervened by the Bombay High Court getting the stay on it. Later a second shoot at sight was given as the two young cubs were seen getting dependent on her.
But the animal was killed on a fateful night when a notorious hunter killed the animal in a cold blood murder. This soon brought the global protest to help the animal but she had to lay our life off. Of course, it went against the Indian wildlife laws and the protocols as laid down by the National Tiger Conservation Authority. Later two inquiries were established but none of these were able to prosecute the people for their carelessness that led the killings.