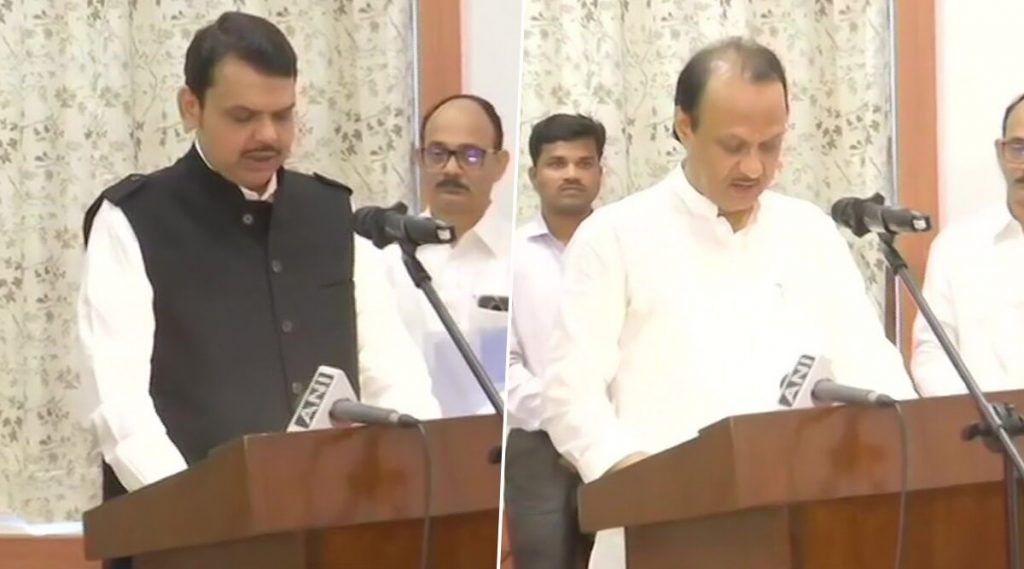 It is a proud moment again for the Nagpur city to have a Chief Minister of the state from their place. Amidst all the high-end drama, the result went on a surprising note as we see the BJP and the NCP coming together to form a government and Shiv Sena getting sidelined. So, it was the BJP who once again proved their majority before the governor having an alliance with the Sharad Pawar party, the NCP.
With this equation, we will have the CM from Nagpur city to retain for five years, while the deputy CM would be Ajit Pawar from the NCP. While taking an early morning oath on the key position Mr. Fadnavis said that the state needs a stable government and not a Khichdi. He said since people have given him and his party a clear mandate, the onus was at him and his party to prove the majority and get the regime back to give the people of the state a stable government.
He further said that the state is currently pitted with so many issues like the farmer issues and hence the two parties have a stable government to address these issues. The PM Modi was quick to greet CM Fadnavis to return to power and Ajit Pawar as well who took the oath as the deputy CM of Maha Assembly. Congratulating the two, the PM said that he is confident that both the parties would give the state a bright future. Shiv Sena which parted away from the BJP however, failed to prove its majority. Thus at the end of the day, SS turned out to be a big loser.