Nagpur Latest News
Trending
Nagpur reports zero covid-19 cases, On Diwali 10 incidents of fire registered in Nagpur
10 fire incidents have been reported in Nagpur district on Diwali and no one has been injured in these incidents.
Nagpur: Strict enforcement of the norms of coronavirus coupled with active immunization is proving to be of utmost importance in curbing this dreaded pandemic. Because the second capital of this state has again reported 0 cases of novel covid-19 on Friday.
A total of 529 RT-PCR tests have been conducted in the district in the last 24 hours. Nagpur district has reported 0 coronavirus cases. And 0 deaths are fully attributed to the coronavirus. 4 persons were also successfully recovered from the disease caused by this virus.
The total number of positive cases in this district stands at 4,93,467 and the total number of deaths at 10,121. There are about 25 active covid cases in this district. Whereas the recovery rate of the district is only at 97.94%.
On Diwali 10 incidents of fire registered in Nagpur
Nagpur: About On Diwali 10 incidents of fire registered in Nagpur district. And in these fire incidents, no one has been injured. On Thursday, a very dangerous fire broke out in a 3 storey commercial building in the Barakholi area of ​​Jaripatka during the night time, According to the Nagpur Municipal Corporation (NMC).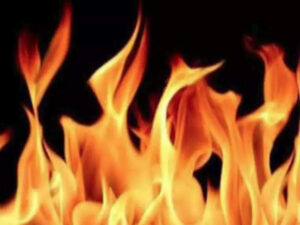 The official has said that a massive fire broke out in the firecrackers shop located on the ground floor of this building at around 11.20 pm.
He has told that the firecrackers shop was closed at the time of this incident. And 1 grocery store was also built in that building. The official has also said that about 7 water tenders were used in the operation to douse this dangerous fire. And within 3 hours this fierce fire was brought under control. The remaining 9 fires were reported from different parts of this district and these accidents were minor.
Also Read: Pollution caused by firecrackers can adversely affect health of recovered covid: Doctors