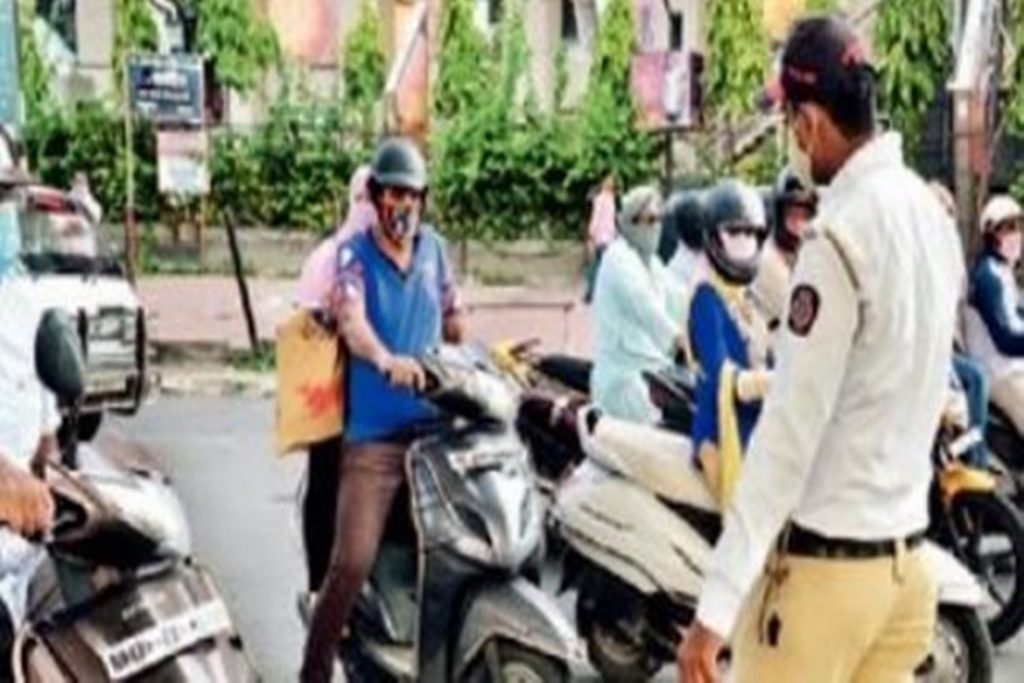 Wearing a mask is as important and mandatory as the helmets claims the Nagpur Police who have been catching people violating the same. With the current bad time of Pandemic, we see the Police taking stern action against the people violating the guidelines as set by the authorities in the light of WHO to avert the menace of COVID 19 in the city. Now, it is mandatory to wear a mask when you are out on the road. Despite the tough rules, people are seen to be violating the rule. 
As per the Nagpur Live reports, there are around 470 people who have been penalised for violating this rule. With more than 3600 CCTV cameras on the various traffic signals, we see a wide range of people violating the same. The police were quick to nab people without the masks using these cameras and were seen penalised for the same. They have been checking the video on their CCTV cameras from 1st July and 20 July and were slapped with heavy challans.
Besides, people seen on the roads are not supposed to be seen going double seat on bikes and in cars with limited people to be seen or else they will be fined for the same. Thus the cars should have not more than three people or they will have to face tough times. Stay tuned to know more about the news and others only with us. Meanwhile if you have anything to share, do comment below and let us know.