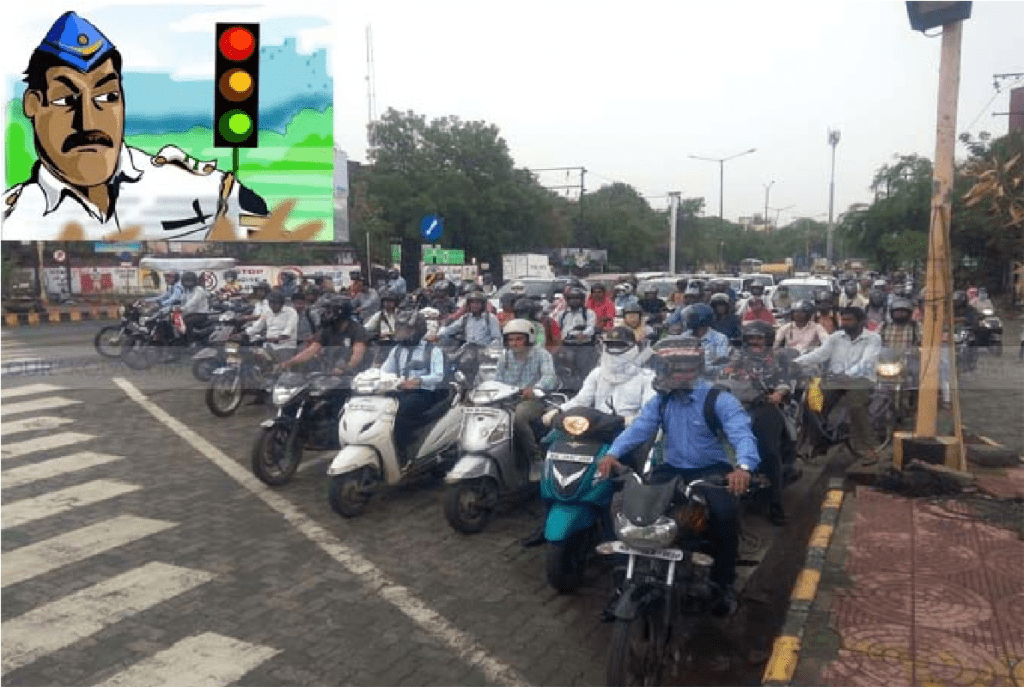 The next time you are commuting or on your way and you find the red light signal, do not think of jumping the same as you would be caught by the alarm system installed in most of the traffic signals at Nagpur. Yes, you heard it right, if you remember we had reported earlier that Nagpur Traffic Police in introducing an alarm system to track down the traffic. They have been testing on the technology that could prevent people to cross the signal.
Now, we see the Traffic Police implementing the same on various major points in the city, which would alarm the police when anyone crosses the line on the signal when it is red. Once you violate this rule, you are likely to be alarmed by the system installed there to take back your vehicle or face the penalty by the traffic police found out there. Earlier the system was inaugurated by Dr. Bhushan Kumar, the Commissioner Traffic Nagpur City last month and now it has been made effective on the streets.
This is now helping the traffic within the limits and not allowing anyone to crack the road. The system has been designed by two engineering students using laser rays that are emitted when the signal is red. Anyone crossing the same would set the alarm. Once it reached the traffic police, it did make the senior pleased and after testing for its viability, the city Traffic Police has given the green signal to them. Stay tuned to know more about it and others only with us. While traveling make sure you stay in your limits.