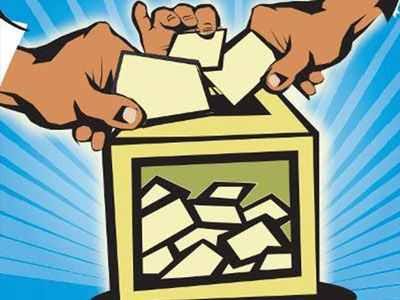 The Nagpur Zilla Parishad for elections in the city has just come to an end yesterday evening. And as per the officials, the voter turns out came in the form of 67 per cent. The counting is expected today, hence the result would be announced by the end of the day. The polls were conducted with great peace of mind and stability without a single untoward happening heard in the city or its vicinity area.
As compared to the other districts, Nagpur Zilla Parishad was the highest in terms of voter turn out that went on to score around 67 per cent when compared to Washim with 65 per cent and Akola on 56 per cent. Most of the areas have witnessed a peaceful election, however, in some areas, the malfunction of EVM was reported by the voters. The reports suggested that the talukas like Kuhi and Mouda were reported the maximum amount of voting that turned out to be 90 per cent.
As per reports, more than 2000 officials are involved in the counting process in the city and vicinity areas. The election results are expected to be announced today claimed the ZP officials. The fight was witnessed between all the leading political parties including the BJP, NCP, Congress and others. Stay tuned to know more about it and others only with us. You can comment below and let us know your experiences below. Let's wait to see what comes from the result, but at the moment all the parties and contestants have kept their fingers crossed.