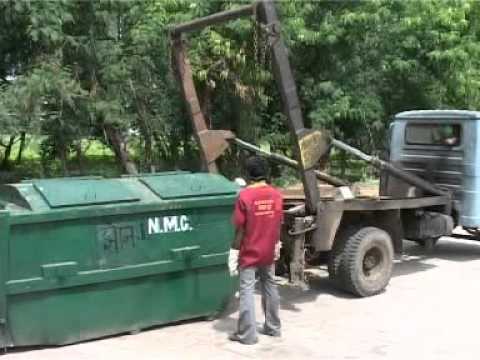 The Nagpur Municipal Corporation commonly known as NMC has now come out with a new order for the citizens to separate the and dry trash before they dispose of the same to the garbage truck or van. This order will come to effect from November 15 as the segregated garbage will now be collected from the homes of Nagpurians. The citizens of the city are now expected to separate the garbage into said categories – dry and wet material categories.
This will further enable the sanitary workers to process the trash further after the collection. These actions are carried out to improve upon the condition of Nagpur city and thus transform this place into a Smart and Clean City. The civilians have now come out for their complete support for this new plan. Now, the Nagpurians would actually come forward in the support of this action. The civic body officials would have appealed people stating that they should keep two different dustbins for two separate categories of garbage.
This will be a big support to the sanitary workers when they would be dealing with the garbage collection to segregate the trash. As per reports, the NGOs like Green vigil Foundation also have applauded this move. Surbhi Jaiswal, team leader of this group has claimed that with the mixed garbage this will not only secure the environment but also invite the gems along with the chronic ailments that come along through bacteria. The trash divided into the said categories would be easy to recycle thus leading to a healthier environment. Well, let's see how things would work post this idea.