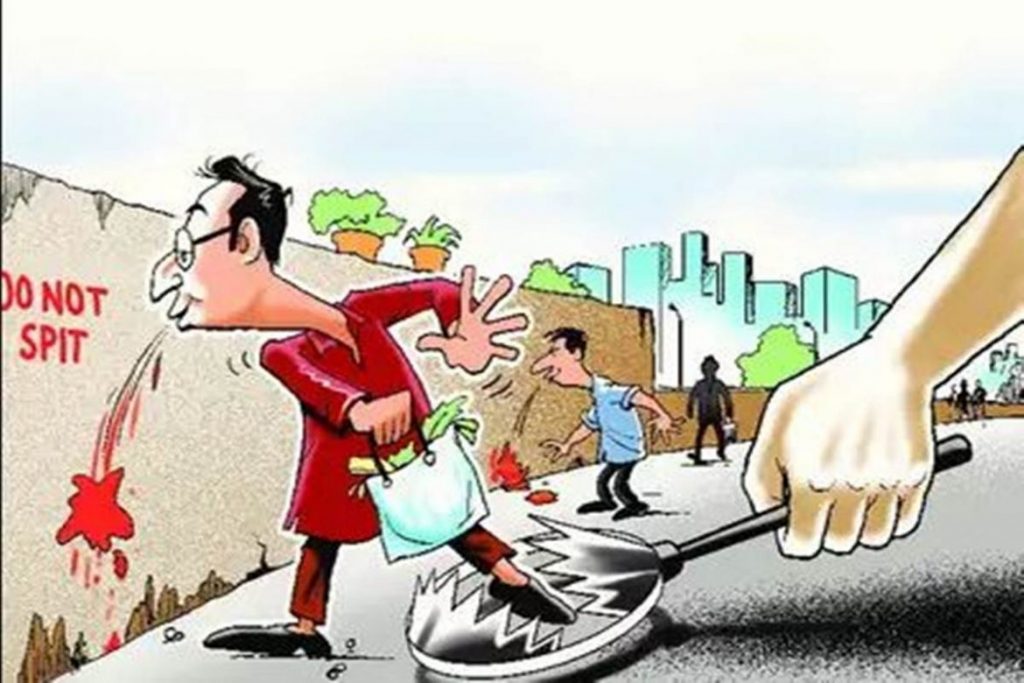 With the new commissioner at NMC the civic body in the city called Mr. Tukaram, things have changed a lot in the way it works. The new chief has made things tough and strict for the employees of the NMC offices in the city. He is a no-nonsense person and wants to carry out things in proper order. Hence has made the nuisance detection squad or the NDS of the Nagpur Corporation active especially when we are on the helm of coronavirus outbreak. In the latest action, he has asked the NDS to take strict action against people who pubically spit in public areas.
He along with his team has already taken strict action many starting with their own employees of 37 NMC employees. In the previous 13 days, the NDS has found 139 people guilty for the same as they were found spitting in public. The squad was quick to take action and has nabbed around 29 people getting a good amount of fine reaching around 39k.
The civic body has created some spaces to spit in the public areas and have even developed urinals for the toilet requirements. So that people avoid such things in public areas and help in keeping the space clean. The NMC Chief Mr. Tukaram Munde has given strict orders to act against people violating the rules. Now, the NMC bodies are collecting fine of Rs 200 for spitting or urinating in public areas and also 200 rs for garbage as well while for defecating on open spaces it penalizes with 500 Rs.