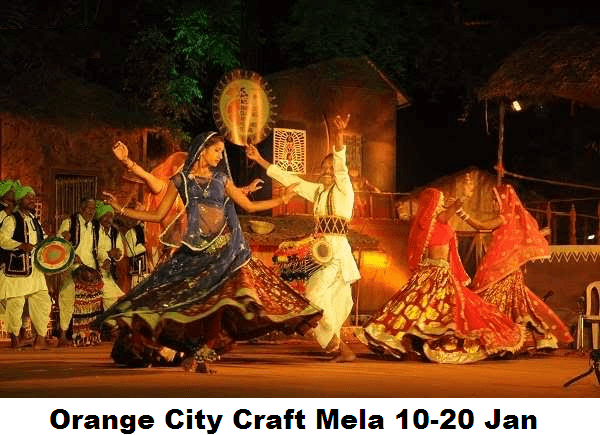 The SCZCC is a popular body in Nagpur city to hold several cultural events in our city. This time we see the group – South Central Zonal Cultural Central commonly known as SCZCC organizing the Orange City Craft Mela, which is going to start from Tomorrow. It will remain in the city for ten days starting from 10 to 19th Jan. The event can be called as the one-stop destination for organizing various potpourri to the localities.
In the ten-day festival at the said destination, the people in the city would get the chance to explore the craft mela along with enjoying a variety of food items and stalls along with folk culture and many more things to enjoy. As per reports, more than 150 handicraft artists would be showcasing different items on their stalls. While the show would have around 25 stalls to be set over the street food.
Thus the people from the city would be able to catch some of the best performances of artists from different states on various dance and folk shows. There is an entry fee for the festival and it would remain from 2 pm to 9.30 pm. So, if you are looking for some interesting activities in the city, Orange City Craft Mela can be an apt choice for you and your family in the city. Stay tuned to know more about it and others only with us. Also, if you have anything interesting to share, have your comment as under and let us know more on it.