Entertainment
Saif & Kareena Celebrates Intimate Wedding Anniversary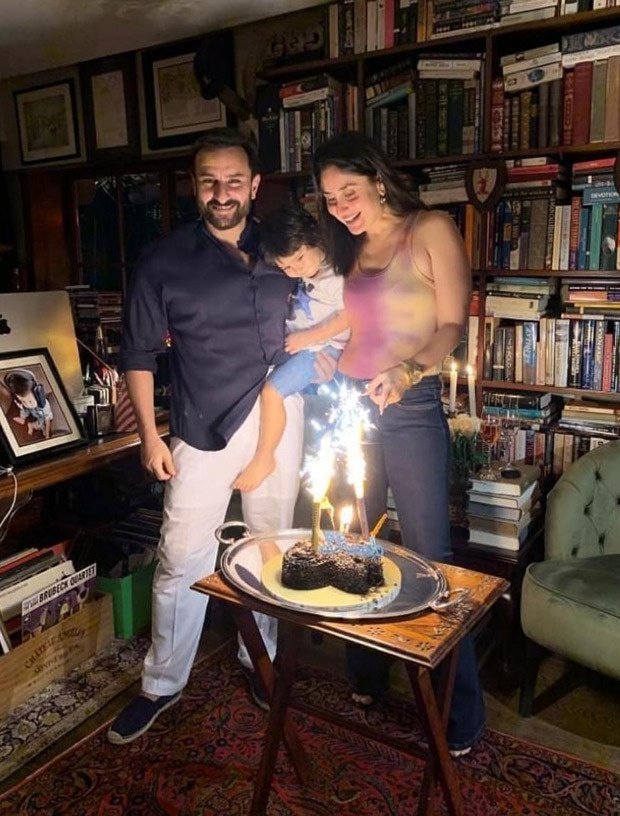 You heard it right, Saif Ali Khan and Kareena Kapoor Khan have completed their seven years of their wedding since they got married in 2012. It was on 16th October when the lady got hooked to Chhote Nawab and since then their relations have been strong and rock solid. They had their anniversary as simple and intimate as possible this year by keeping it a strictly family affair. All we can see was a cake with burning candles with Saif and Kareena cutting the cake, while the pictures were carried out by Kareena's elder sister – Karishma Kapoor.
Interestingly, it was Karishma who posted the photos on her Instagram page that led the news of the two celebrating this big day in an intimate fashion. She clicked the photo and shared it over her page at Insta with the caption that she loves the two rock stars of her life a very very happy marriage anniversary and may their relationships and bonds go a long way. The couple has a son who got birth in 2017 named as Taimur Ali Khan.
The couple has dated for several years as they came close doing a film together and since then it was no looking back them. Despite Saif being the father of two and was a married man, Kareena had no issues in getting engaged to such a man who was again single post divorcing his wife Amruta Singh. Bebo also has good terms with Saif's kids – daughter Sara Ali Khan and son Ebrahim Ali Khan. Sara keeps on visiting Saif's place and Taimur too has been close to his siblings. He calls Sara as Gol as she was plumb before entering the B Town.