Entertainment
Paras's Current Girlfriend Extends Support to Siddharth Shukla, says "Siddharth is very close to me"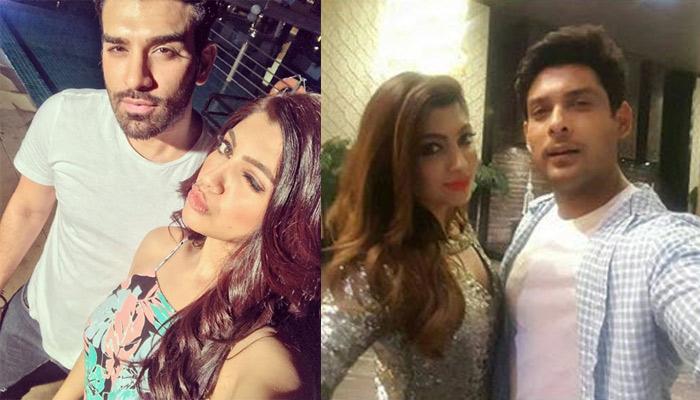 After the router rose from inside the house of Bigg Bosss concerning Siddharth Shukla had dated Akansha Puri (Paras's girlfriend), things are going even more trivial. It was only after Para's comment about her current girlfriend holding past relationships with Shukla that the audiences came to know about the fact. Earlier to this, viewers had no clue on the same.
Things arose when Paras Chabra commented on Siddharth Shukla in mid of an ugly fight going on, 'Aacha Aacha Tabhi to tumhari wali mere pass hai'. This statement of Paras Chabra firstly introduced the fact about an existing past relationship between his girlfriend and Siddharth Shukla. Paras Chabra said this in anger during an ongoing fight with Siddharth.
When the same question was asked to Akansha Puri, she totally denied this statement. In fact, speaking over a media platform, Puri said, "Paras is a loose temper man. Wo gusse me Kuch Bhi bol jaata hai". This statement of Akansha will totally clear that these facts came out as fumbling words of Paras in anger.
When the first finale of the season ended and wildcards were introduced in Bigg Boss 13, another buzz came in that Akansha Puri can also be a wildcard this season.
However, this didn't happen, yet, it will be surely fun to watch Akansha Puri coming in the Bigg Boss house. The show is then going to be even more controversial watching reactions of Paras.
Currently, Paras and Mahira have become the love birds of this season of the Bigg Boss house and can be seen playing together and becoming the strongest Jodi of the house.
The entry of Akansha can be a worse situation for Paras Chabra but, to the fact, it's definitely not happening now.