Entertainment
Salman Called Biased as Defends Siddharth Shukla on His Mistake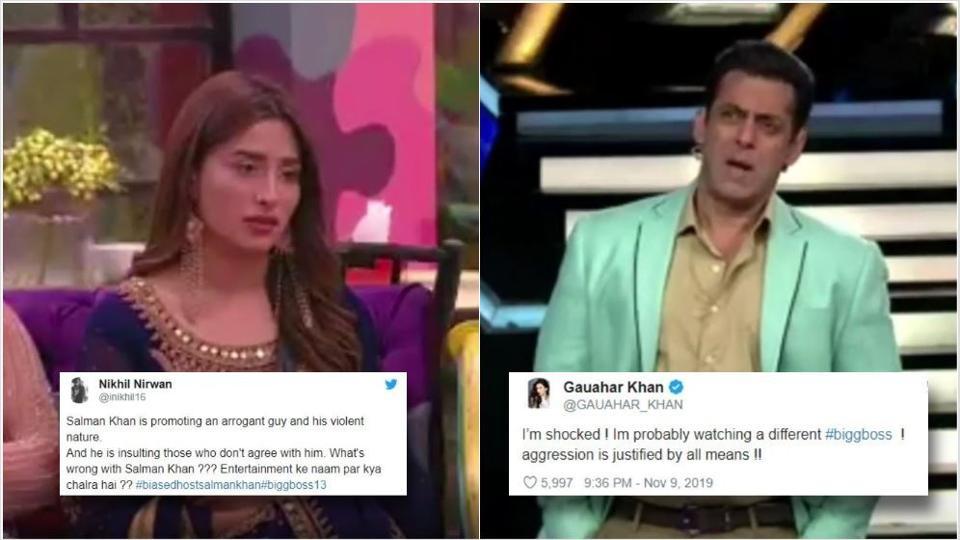 On this Saturday night, the Bigg Boss house was absolutely on fire as the task given by Bigg Boss wasn't well played by the contestant. However, what remained to be the striking factor of the entire show was Salman Khan's blind support for Siddharth Shukla. The audiences' reaction then after has been flaming high on the basis of the supportive comments that came from Salman for Siddharth Shukla.
Salman Khan even told the contestants that he was the only one who was running the show single-handedly. This comment of Salman has received a lot of criticism by many viewers and also the contestants of this show.
The fans of Bigg Boss are very dissatisfied with such a biased comment thrown from Salman. In fact, there was a handle initiated on Twitter saying, "#biasedhostSalmanKhan".
Salman in his comment said that Siddharth is a very potential player in the whole house and this is why his activities always put him in the limelight of the show.
After that Siddharth Shukla also defended himself mentioning a statement that, "I just wanted to participate in the task and according to my perspective I did very well. Mahira wants to throw me out of the show and this is why she always targets me".
Salman also affirms the statement, after which Mahira starts crying.
Viewers on social media have gone furious over such biasness prevailing in the show. They even commented over that, stating, "Siddharth was not the only person who is running the show. Salman had to say that Paras was a good performer but he never said yet, this is the biased comment from him and we are not expecting this from Salman."
Now, it will become more interesting to see what kind of reactions will be coming from the in-house contestants over Salman Khan Biasness.
Checkout a few intercepts on twitter criticizing Salman's biasness:
Netizens in support of Mahira commented, "BB taught us nothing but to release temper on women and according to host girls are weaker. This gender discriminating show should be taken down by all means cause we can't stand this behavior."
While the other wrote, "I am sure 21.4 k people can't be wrong. Why is Salman so biased? Why doesn't he ever scold Sidharth Shukla for being so aggressive and disrespectful? Why has Salman never praised how well paras is playing? Why is he after paras and mahira only!"
There was another comment asking, "What Message is given by #BiggBoss13 to world IF A MAN IS AGGRESSIVE A GIRL SHOULD STAY AWAY WITH THAN MAN & DON'T TRY TO COMPETE WITH HIM Being Aggressive is Justified by makers. Such a shame."