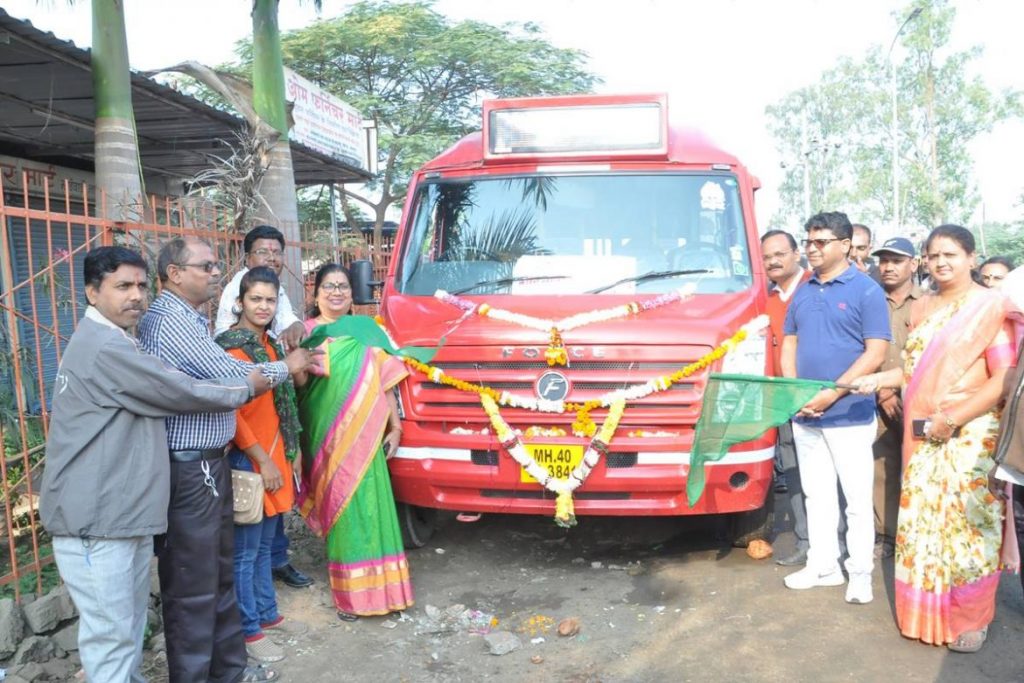 Its been a while to see the bus service from Buldi to Bhandewai Railway station get its announcement. However, the service was pending. However, today the state transport department of Nagpur city seemed to have inaugurated the same from Buldi to Bhandewadi Railway Station. It was inaugurated by none other than the Deputy Mayor Manisha Kothe who waved the green flag to kick off the bus service.
The bus service was inaugurated by the Legislative Committee Chairperson Ad. Dharmapala Meshram, Nehru Nagar Zone who is also the Chairperson Samita Chakole, along with the other high profile people of our city from political circles like Suraj Jhodape, Ashok Deshmukh, Mukesh Shende, Rajesh Sangwar, and Rajesh Sheleke, to name a few. The has been a constant demand for commuters traveling to Bardi from Bhandewadi and vice versa. The Legislative committee chairperson along with the councilor Dharmapal Meshram was seen taking up the initiative to get things started.
The buses from Bardi to Bhandewadi that would connect people to the Bhandawadi railway station along with locations like Bidgaon Fata, Kharbi, Swaminarayan Temple, Iswarnagar, Sakkadara Chowk, Bhandeplot Chowk, Krida Chowk, Bus Stand, Medical Chowk and Manas Chowk. The tickets for these locations would be up to Rs 29 while half ticket would be is at Rs 15. The bus will be departing from Morbhavan from 8 am to evening 6 pm. The commuters are happy with the bus service. Stay tuned to know more about the city news only with us. If you have anything to share, let us know by commenting below.