Entertainment
Rashami Desai's brother, Kamya Punjabi and Hiten Tejwani Enter Bigg Boss House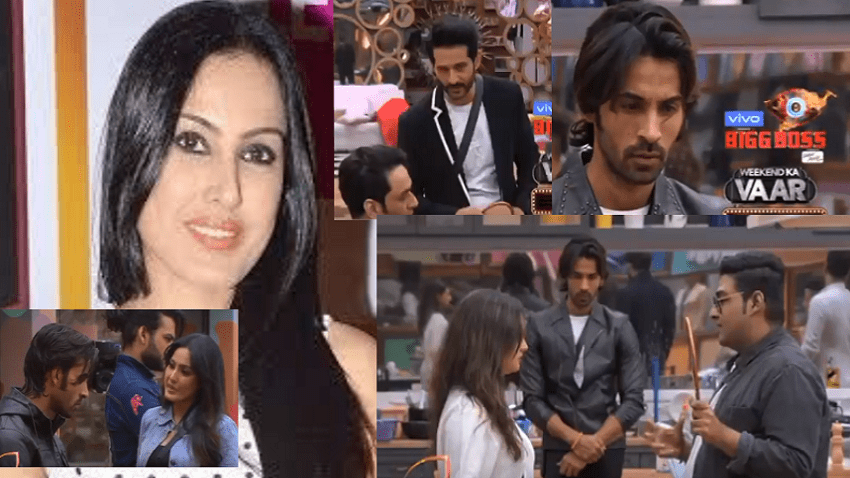 Bigg Boss welcomed three visiting guests in the house. Kamya Punjabi, Hiten Tejwani and brother of Rashami Desai were called to enter inside the Bigg Boss house.
The objective of these members was to interact with the house members and also tell them where they were wrong.
Kamya Punjabi came and met the house members trying to show mirror to the contestants. Kamya Punjabi told Rashami Desai about why she shouldn't accept his (Arhaan's) apologies after all that happened on the show. Kamya Punjabi also said Rashami that Arhaan is a fraud and he will definitely break his relationship with her.
Brother of Rashami Desai also came in the Bigg Boss house and he also said to his sister that Arhaan is a bad guy for her (Rashami). Rashami's brother warned him on how can she accept Arhaan Khan as her life partner. He even added and reminded her about how Arhaan had insulted her on national television.
Completely disappointed about how Arhaan revealed Rashami's personal matters to Shefali Bagga that when he met Rashami Desai she was on road, he seemed very unhappy. Rashami's brother told her that because of Rashami Desai, Arhaan came into Bigg Boss and because of her, he will get famous on national television.
On the other hand, Hiten Tejwani said Vishal that he is fake and confused. Hiten Tejwani further added that even though some of the house members gave the title of 'confused' to Himanshi but, actually Vishal is the right man for this title. He guided him to play smartly in the game. All the guests who approached the Bigg Boss house seemed to be very angry with the house members.