Lifestyle
Sudeep Manwatkar makes the country proud again. It's a bronze for India in International Woodball Championship 2022
Sudeep Manwatkar, Indian Captain and national woodball player wins bronze for India recently after competing in the 13th Thailand Open Woodball Championship 2022 held in Chiang Dao Woodball Club, Chiang Mai, Thailand from 11th to 16th July 2022 under the auspicious of Woodball Association of India, as per guidelines of Ministry of Sports, G.O.I.
In the said championship, 7 countries including Taiwan, China, Hong Kong, South Korea, Pakistan with the Host Country of Thailand participated along with the Indian Woodball Team.
The Indian team arrived at Chiang Dao Woodball Club in Thailand on 11th July and the matches commenced from 12th of July.
More than 470 players competed in various formats and disciplines of the competition and on the fourth day of the competition, Players from India emerged as 2nd Runner Up in the Men's Double Stroke Competition in the 13th Thailand Open International Woodball Championship 2022
Team India Finished 5 overall and the duo Sudeep Manwatkar and Siddhant Singh won bronze medal in the Men's Double Stroke Competition where Thailand emerged as Winner and Chinese Taipei became the 1st runner up.
At the age of 14, Sudeep made his international Woodball championship debut as the youngest Indian player.
Sudeep Manwatkar obtained his BBB-LL. B (honors) from the famous University National Law School of Mumbai University and has long been employed by the office of the Principle Secretary at Vidhan Bhavan in Mumbai. But sports have always been his primary interest and emphasis.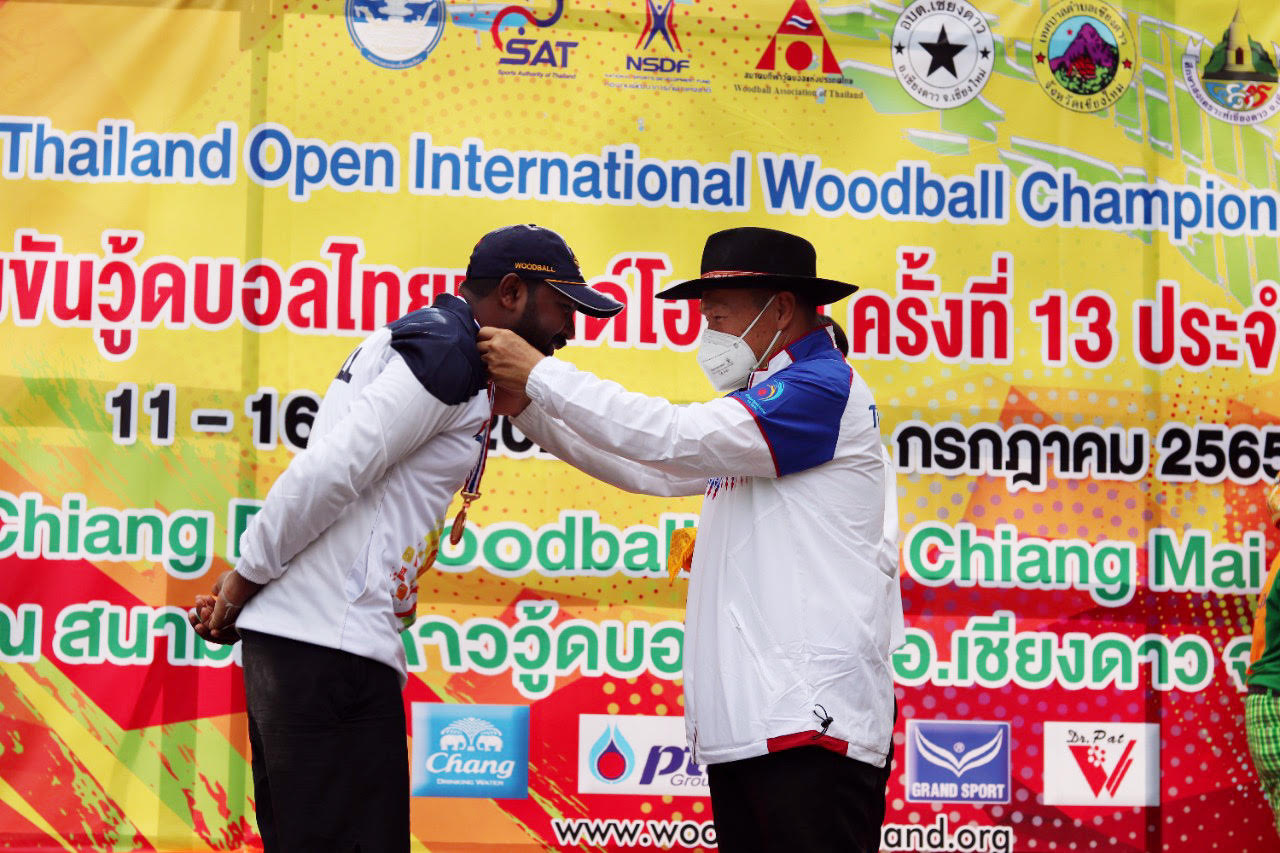 Sudeep said he is happy and satisfied to have won a bronze medal for the country but he aims for the Gold Medal in the upcoming Woodball Championships. The Coaches & Managers were equally happy and expressedtheir joy by appreciating and encouraging the players to push their limits and do more to perform better and make everyone proud again.
The President, Woodball Association of India Mr. Ashish Deshmukh expressed his happiness with the performance of the players in the International Woodball Championship and motivated the players to aim for the Gold Medal in future championships.
It gives me a great deal of joy to be the "FIT INDIA" Brand Ambassador, launched by our Honorable Prime Minister Mr. Narendra Modi, says Sudeep Manwatkar, who was recently elected as a Fit India Champion.
Launched by our honorable prime minister, Mr. Narendra Modi, is the "FIT INDIA" Brand Champion.
The Fit India Mission office has made the decision to collaborate with well-known figures from all walks of life in order to inspire people to make behavioural change in their lives and make fitness a priority for all citizens.
With this, we hope to build connections with well-known people from all over the nation who will prioritize fitness in their life and inspire others to do the same.