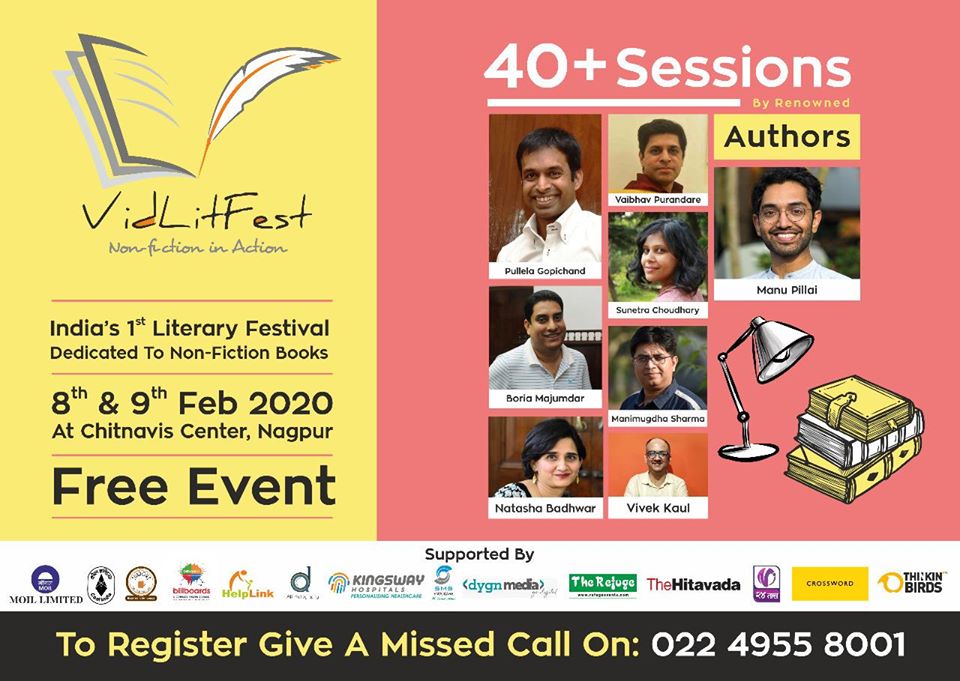 A big day today for the lovers of literature, book lovers, aspiring writers, enthusiastic publishers and curious readers as Nagpur witnesses the two-day literature festival at Chitnavis Center today and tomorrow. The 2 days (8th and 9th Feb) festival is called as VidLitFest, which will be held at the most happening place in Nagpur. It will carry out a number of free events in it that are suitable for all age groups making everyone accommodate.
Some of the highlights of the festival include a session with famous book authors like Vivek Kaul of Easy Money, Amit Varma of The Seen and The Unseen, Dr. Uday S Kulkarni of James Wales: Artist and Antiquarian in the time of Peshwa Swai Madharo and Natasha Badhwar of My Daughter's Mum to name a few. The event, therefore, would give the chance to the Nagpurites to interact with different authors and other people.
The festival would get its start sharp at 10 am with the presence of prominent people from the City. It will be seen at the Banyan Hall along with other halls like Tamarind Hall, Laburnum Hall and Mimosa Hall to name a few. As per the organizers, the VLF has 24 different sessions. However, in order to participate in the festival, you are supposed to first register either giving a miss call to the number 022 49558001 or by visiting the site – www.vidlitfest.com. Stay tuned to know more about it and others only with us. If you have anything to share, do let us know by airing your views by commenting below.