Entertainment
ARTI SINGH GOT EMOTIONAL READING HER FAMILY'S LETTER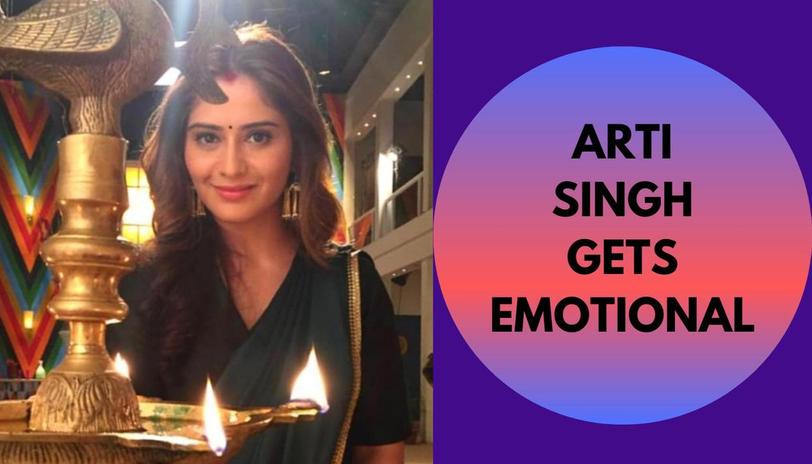 In the latest episode of Bigg Boss 13, Bigg Boss gave the task to the house members. The name of the task was "BB Post Office". In the task, letters from the families of the contestants come into letter boxes placed inside the house. However, there were a number of empty letters amongst which the contestants had to choose only the original one. The contestants had to search and find the original letter. This task also was a decider amongst the contenders of the house for being the Captain of the house. All the house members started planning their strategies.
If anyone found the original letter, he/she had to destroy the letter to become the contender of the captainship task.
The letterbox of Arti Singh, Hindustani Bhau, Mahira Sharma, Shehnaaz Gill, and Rashami Desai came to Bigg Boss house.
When the box of Arti Singh was opened all the other contestants started fighting with each other. Asim Riaz got the letter of Arti Singh. Arti Singh wanted to read the letter of her family and she requested Asim to not destroy her letter. Asim said that he wanted to be a contender of captainship but he did this sacrifice because of Arti Singh and Asim gave the letter to Arti and she started to read the letter. The letter was sent from her mom. As she started reading the letter, she got very emotional and cried very badly after reading that letter.
She hugged Asim and Asim was also very happy to sacrificed his contendership. That moment was very wonderful for Arti Singh as she became very thankful to Asim. We can say that it was the regeneration of their friendship.