Entertainment
Bigg Boss 13: Arti Singh Gets the Twitterati Support, Siddhartha Dey Faces Criticism for Getting Cheap and Personal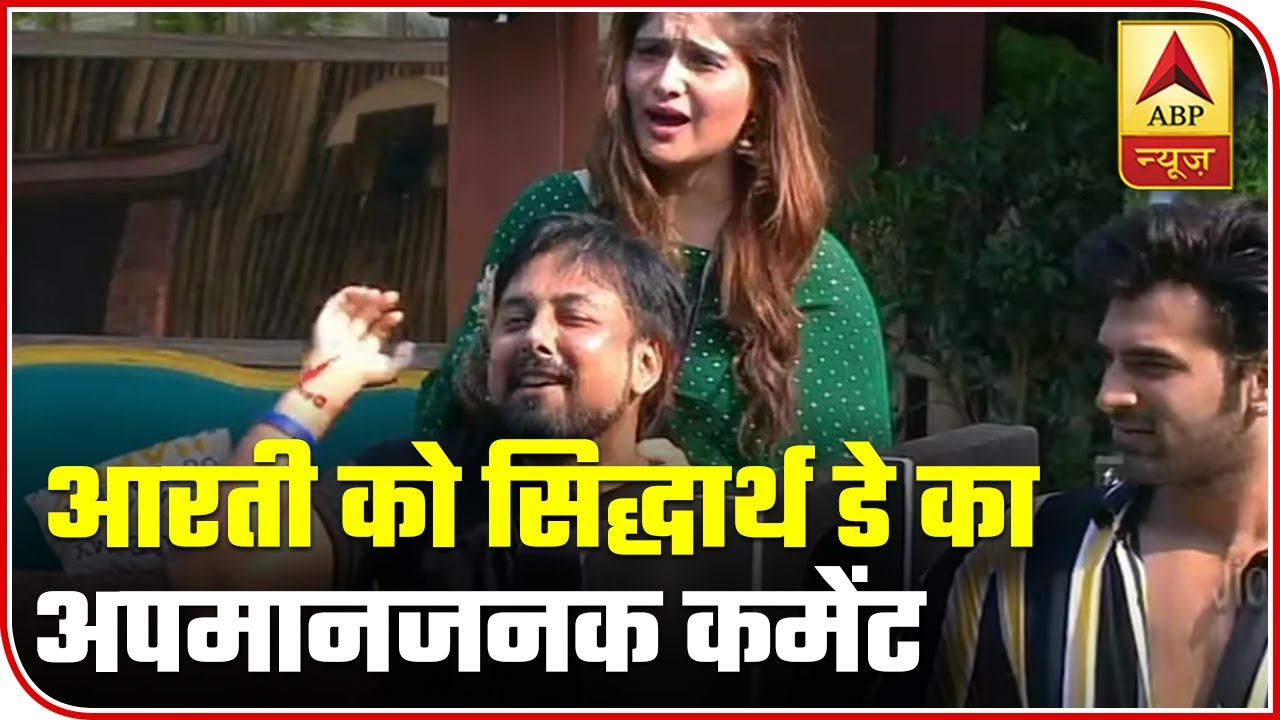 Twitter is playing quite a decisive role in judging the contestants and their deeds inside the house. Often there have been storming sessions over twitter respective to the on goings inside the house. Twitter has played quite important role during the initial to the current level fight ongoing inside the house. Whether its Shehnaz, Rashami, Sidharth Shukla, Devo or Paras, twitterati hasn't left anyone spared.
With the competition getting tougher, the housemates are leaving no stone un-turned giving birth to a number of fights, happening almost every day.
Right from getting physical to personal and even violent during the task, the contestants can be seen losing self control at almost all times. Similar happened during the last night's 'Eviction' task and Arti Singh trying her best to make Siddhartha Dey lose his grip and fail in the task, applied red chilli powder, haldi and many other ingredients on him.
However, things turned out heated as Siddharth Dey went a bit high by passing personal comment on Arti which didn't go well with neither Arti nor her good friend, Sidharth Shukla.
Upset and very angry on this account, she lashed out at Dey and even threatened her to beat him up. Soon after that, social media users including twitterati and Instagram followers have began lashing out at Dey as well, symbolizing his as cheap and making use of bad tactic in the task.
Showering support towards Arti, they represented him with several bad names.
Here are the respective comments:
That fucking #SiddharthaDey used unappropriate words for #ArtiSingh in national TV.

Such a gutterchap and idiot person n now no girls are raising their voice against him just because he is there in their team . Such hypocrisy.#Arti gave right back to that loser ,#BiggBoss

— Gajal. (@Gajal_Dalmia) October 18, 2019
Yeh #Devimaa #RashmiDesai #Devoleena ko #SidharthDey support Kar Rahi hai gatr pe itna Gussa or #ArtiSingh ko woh tharki ganda kya Kya Nahi bola Tab Sab ok Wah re chugalkor jalankhor #RashmiDesai @ArtiSingh005 @sidharth_shukla

— Jyoti Rupa? (@JyotiRupa6) October 18, 2019
Whattaa cheap guy #SiddharthDey.. shame on him.. disgusting language useing for ~#ArtiSingh #BiggBoss13

— your Sayan (@Sayan31110972) October 18, 2019