Boys' Club is a venture of Mr. and Mrs. Sohel Khan, which was floated around two years back. It came with the vision to inculcate values among the boys with various means and activities. Built on the mantra of 'Inside Out Transformation', the club organizes various activities regularly giving the young children (the boys) an alternate to distractions like mobile games and absurd cartoon shows.
Boys Bazaar has been its important feature, which is organized on an annual basis. It was the second Bazaar for the club, which was organized on 5th Jan from 4 to 8 pm at a lawn based in Jafar Nagar. The Bazaar had several competitions for the kids including Drawing competition, treasure hunt, challenges games and many more. The key attraction of Bazaar was Mr. Ashok Munne who is known as the one-legged wonder of Nagpur. He addressed the kids and parents at Bazaar.
He answered the questions of kids, and parents as well sharing his experience of climbing up Everest with one leg when people of his age with all the ability fail to do so. Besides, the kids performed on stage on various Nasheeds, group play, skids and participated in competitions like Quran Recitation and similar other activities on the stage with great energy and skills.
The Bazaar had too many foods and games stalls for kids to enjoy. People in good number from the vicinity area visited Bazaar to enjoy the various delicacies. The kids winning for the different competition were awarded prizes and gifts. The Bazaar concluded with the vote of thanks presented by Ayesha Khan, the key mentor of Boys Club. The program got an overwhelming response.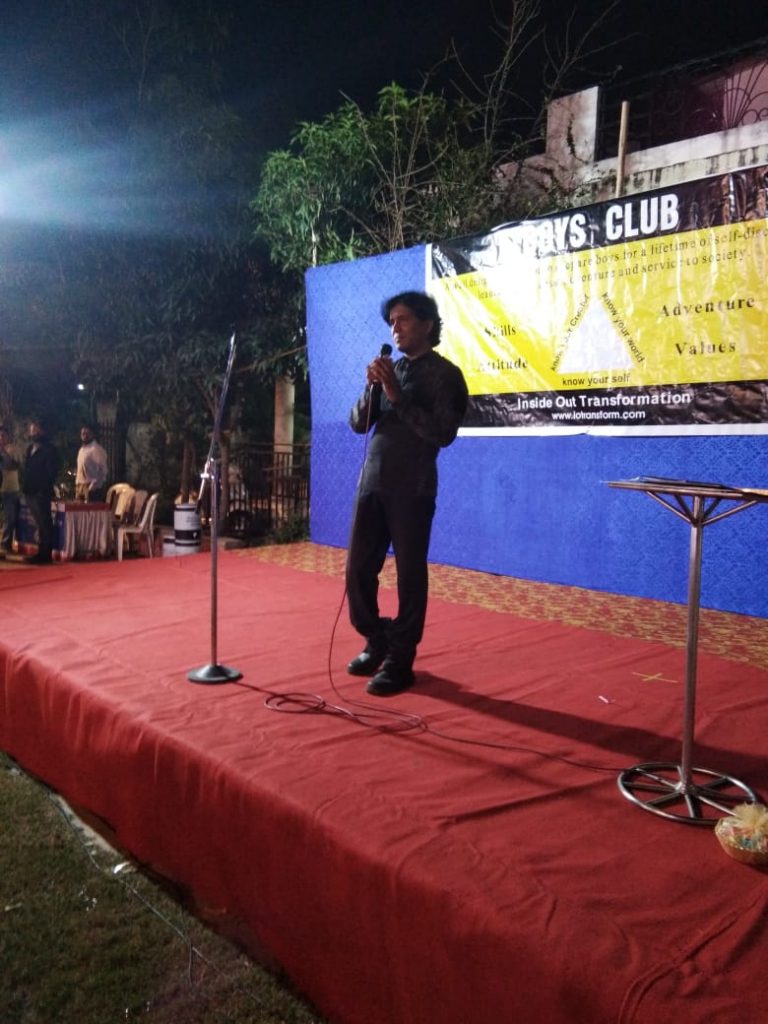 Mr. Ashok Munne sharing his life time experiences with kids and parents.