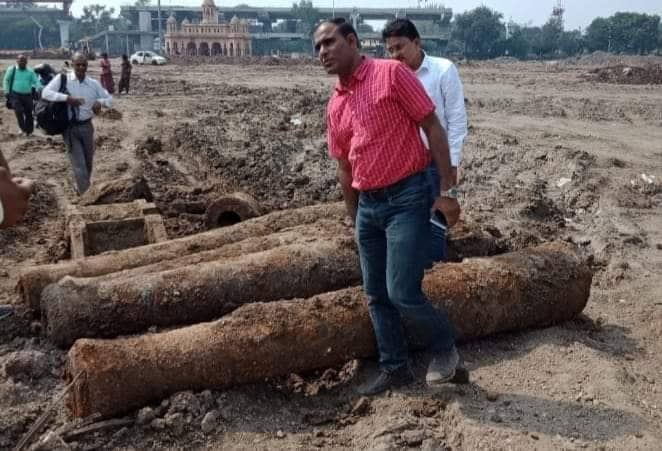 Just when the state took the custody of six cannons recovered from KP a day before yesterday evening, we now hear that it would be kept for the display at the Central Museum located near the Vidhan Bhavan area in Civil Lines. The Department is yet to take any decision to dig more areas of the ground to recover more cannons or other similar things from the park.
As per the city Collector Mr. Ravindra Thakre, the department will have the possession of all the cannons from 118 Batallion. Further, the course of action is to be taken by the ASI department as he said he is yet to get any proposal from the same. He said they would be taking the right decision in the coming future. The collector further said that they would be carrying out the chemical cleaning of the process in the coming few days and then shift the same to the Central Museum.
The officials of ASI Nagpur informed that the department and the collector office will soon sit and then decide whether they should continue to dig further and explore more similar things in the KP. The official said, it is surprising to see these cannons being dugged and kept inside when the British people were very much particular of preserving things which even include their paintings and drawing that they have kept preserved for long. So, the cannons going deep inside the surface is surprising. Stay tuned to know more news on Nagpur and others only with us.