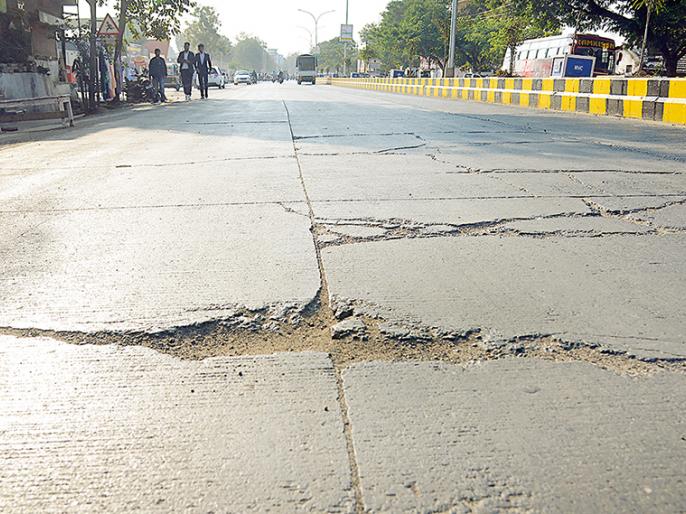 Just when we see the city witnessing a sea change in terms of roads and flyovers in almost all the areas of Nagpur, we also hear the quality issues being reports for the newly constructed cement roads. As per reports, many of the newly constructed roads in the city have witnessed cracks. This has raised the concerns among the citizens of Nagpur claiming that the potholes would remain even in the cement roads like what they have seen in the earlier roads.
On the other side, the officials of NMC while filing an affidavit in the Bombay High Court Bench claimed that the cement roads have a life span of 25 years and that we can get rid of the potholes for the said amount of years for sure. The growing number of accidents in the city due to the presence of potholes have raised anguish among the citizens of Nagpur. On the other side, we also see the Union Transport minister also claiming that cement roads have a maximum live of 200 years.
However, as per the recent reports of the local newspapers like TOI and others, the quality of the cement roads constructed in the recent past have come up with cracks that make the claim of the NMC officials hollow. The citizens are now demanding the Maha government officials to pay heed to this issue so that potholes can vanish from the roads and people can face fewer accidents in the city. Stay tuned to know more about it and others only with us.