Politics
Shiv Sena Poses Demand for 3 Seats in Nagpur District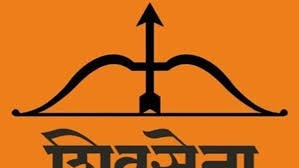 As the Assembly elections in the state likely to join us, we now see political parties on a bargain mood. Shiv Sena has remaiend the ally of the BJP in the state and the center as well. There has been talks between the party supremo Udhay Thakre and the CM Devendra Fadnavis about the way they would work out on different constituency in the state. As per the recent buzz, Sena has demanded for two seats in Nagpur district out of six seats in the rural area and two out of six in rural Nagpur.
As per the reports, both parties have agreed not to demand for seats where there was victory for other parties in the state. Hence with this rule, if BJP has the potential of winning all the six seats in Nagpur then SS should not demand any within the city as it can help the rivals to win. Talking about the same, the BJP Nagpur president said that they would stick to the directives of the high command. Since in the last election, BJP has sweeped victory on all the six seats, hence they are confident to do it again this year.
People within the party have been saying that the Party High Command should not give more than three seats in Nagpur district and other districts of Vidarbha in particular for obvious reasons. Since Vidarbha has been the hub for the BJP, hence allowing SS to take any seat in the region would be risky claims the party insider. As per sources, SS has demanded at least 15 seats from the region which include three each from Nagpur rural and Nagpur district. These include the seats from Saoner, Katol and Ramtek.