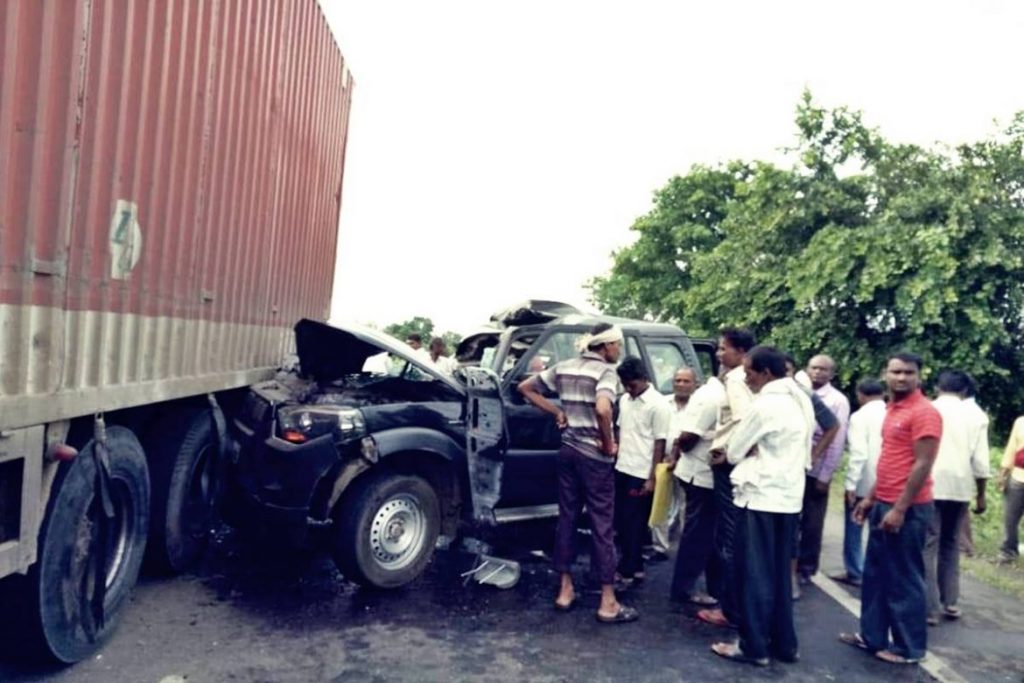 A bad day for the former Union Minister Mr. Hanraj Ahir as he lost two of his two men including the CRPF personnel in his convoy while moving on the highway to the Nagpur airport. The accident was reported in the Thursday morning when the former minister's convoy was moving over the Chandrapur-Nagpur highway. As per the report, a high-speed truck got collided with the former minister's jeep and the CRPF vehicle, which was deployed for his protection.
The two men who were killed include one CRPF jawan and the police driver who after trying to save the money had to face death. The two died on the spot, while four men were injured and they were rushed to the Orange City Hospital in Nagpur. The former minister was on his way to the airport to catch a flight to Delhi to attend a meeting when this accident took place. The monkey that created all the mess also got killed as the convoy came in contact with the heavy vehicle truck.
For the former minister, it was a lucky escape from death. The Senior BJP leader then canceled his meeting and then took the injured to the hospital. He then expedites the matter at the various department to ensure that the victims' family get the fair compensation for the loss they have incurred losing the earning member of their families. Stay tuned to know more about this news and others only with us, till then you can share your views with us by commenting below. Let us know how can we curb such incidents taking place in the city.