Crime
Driver fooled Murli Agro Company with 7.13 lakh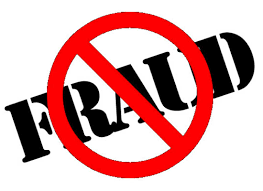 The MIDC based company Murli Agro Company is in trouble as they complained about the cheating of 7.13 lakhs by their vehicle driver from the Indian Oil Pump with the help of a stolen voucher book. The driver along with his friends who were involved in lifting the petrol from the said petrol pump. The accused identified as Santosh Dubey was working with the said company based at MIDC at Electronic Zone square.
He to lift the petrol for free from the pump stole the voucher book from the company way back in 2010 September. Since then he was using the same book for not less than nine years. As per reports, the driver himself signed the voucher book and lifted not less than 6400 liters of petrol from the pump of around 7.13 lakhs at the Oil Pump located at Hingna Naka doing fraud to his own company.
On realizing the same, the company manager Mr. Rahul Namdeo Borkar was seen complaining to the police. He is now being accused of the sections like 420, and 408 of the IPC. However, the police are yet to arrest the driver. The police are currently investigating this matter. Stay tuned to know more about it and others only with us. Till then if you have anything interesting, do let us know by commenting below.