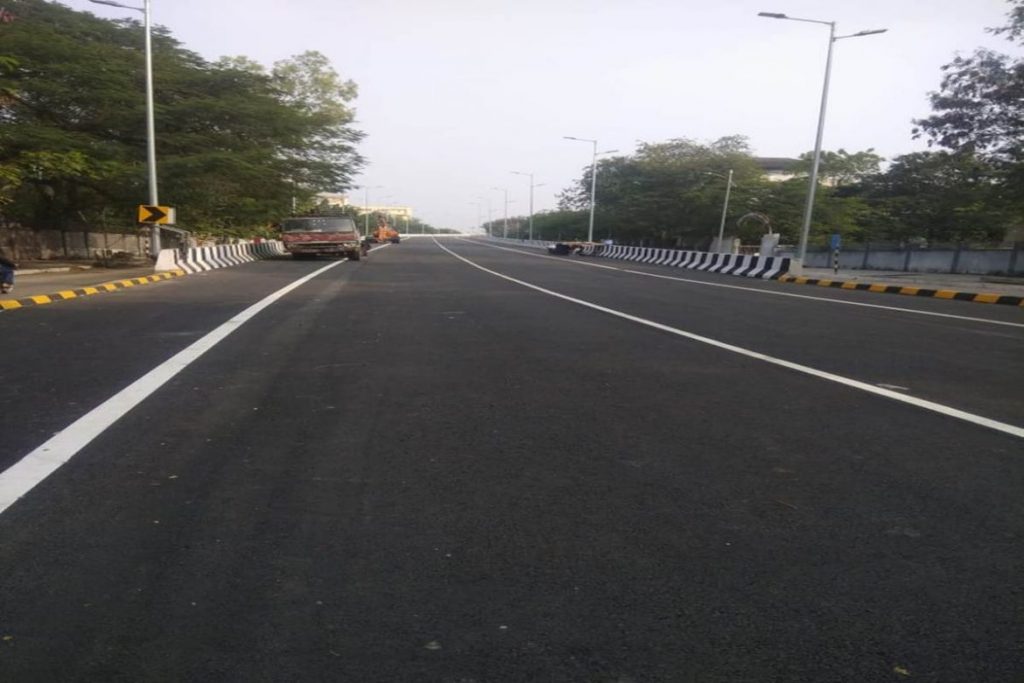 As we see the city is pitted with several construction things remain still on progress, we still see some of the flyovers and roads all set to be inaugurated soon. One of these includes the Sadar flyover, which is all set to be inaugurated soon by the concerned authorities. The roads on the flyover are tested by taking the bus and truck ride and it seems to be ready to use once the inauguration is done.
However, considering few things remaining, a few thugs who claimed to be the party workers of Congress Nagpur unit seemed to remove the barricades and allowed people to take a ride on the new but incomplete Sadar flyover. They even cleared the roads removing the warning signboards allowing it to open for others to pass through their vehicles. The concerned authorities tried to restrict the thugs to carry out their acts but were unable to do so.
As per Mr. Naresh Wadettiwar, the General Manager, National Highway Authority of India (NHAI) , the flyover is incomplete and still have a couple of things to be added to make it full proof. This makes the current state of the flyover difficult as it is prone to certain threats if people start using it without the proper green signal from the authorities. As per reports, the Sadar Police has received the complaint and their quick action has led the arrest of these thugs who tried to create nuisance over the Sadar Flyover. Stay tuned to know more on it only with us.