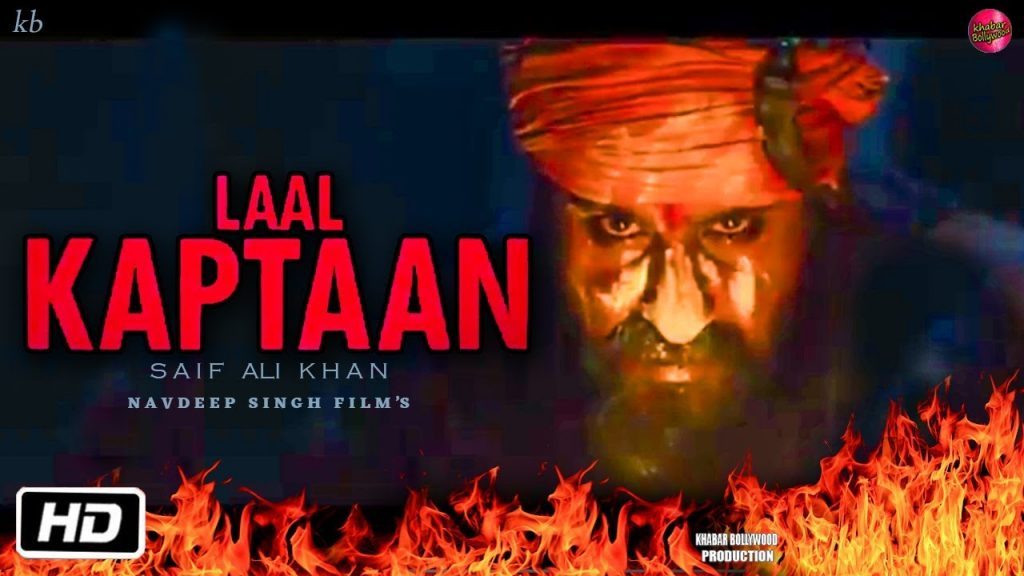 For Saif Ali Khan, he seems to be still facing the bad time in his career giving a couple of back to back flops. A Series of films hitting the screens from the actor has been flopped at the box office including his previous films like Bazaar and Kalakandi to name a few. Now, with his latest release, we see similar things happenning for the actor. His latest release – Laal Kaptaan seems to tread the same path.
As per reports, the first-day box office collection for Laal Kaptaan was not less than 50 lakhs, which is a really low figure for the actor like him to imagine. Similar was the story in the upcoming two days with a bit of escalation in the second and third day giving a very meager figure at the box office. As per reports, the occupancy has remained somewhere between 10 to 15 per cent giving the collections on the second day as 1.10 Cr and 2.4 Crores on the third day.
With this the first weekend box office collection for Laal Kaptaan went to around 4.0 Crores. The film is virtually flop now for the makers and for the actor as well. Despite the fact that the makers were able to create some amount of buzz in the media but the way it has impressed the audience has made the film suffer at the box office in a big way. The actor playing Naga Sadhu in the lead role was applauded a lot in the media and the film also managed to get the mixed reviews but it failed to impress the audience and attract the crowd in a big way.