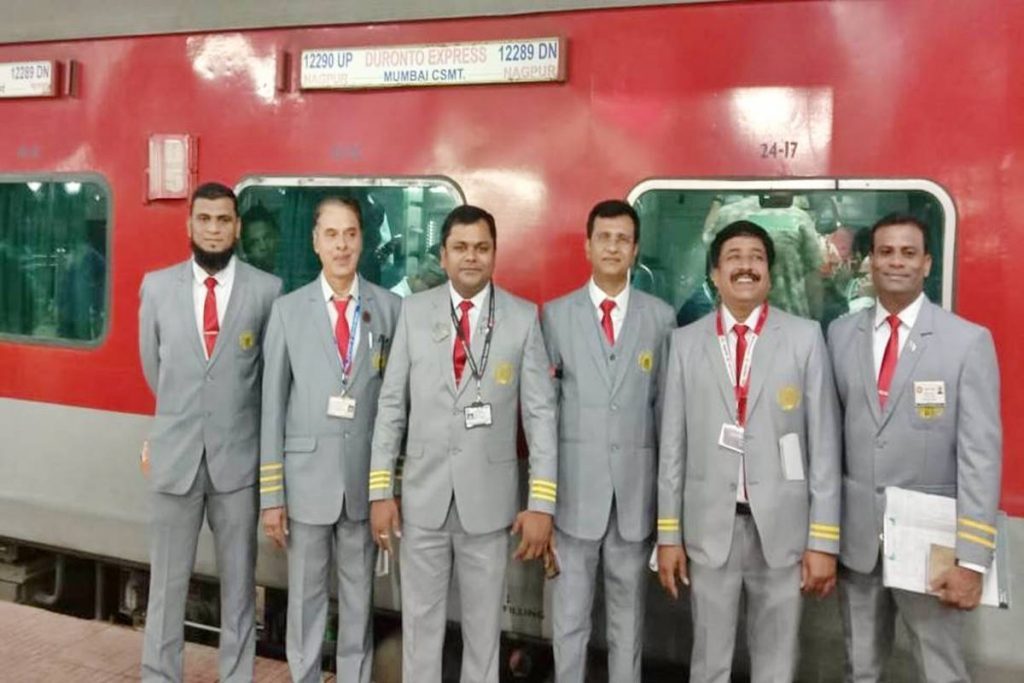 The Duronto Express by the Indian Railways has been a premium initiative for the passengers looking for the quality travel experience. it has remained the non stop train starting from origin station and stopping only to the destination station. Now, to give the right feel of premium services to the commuters and passengers, the staff by the Railways have been given a new dress code for the wake of make over thing.
As per reports, the instructions have come straight from the Railway Board with DRM Shri Somesh Kumar being the guide for the same. It was Mr. Krishnath Patil, the Sr.DCM, Nagpur the Nagpur division of Central Railway who embarked with this idea and soon with the help of the Railway officials manage to implement the dress code for the Nagpur to Mumbai Duronto Express. The initiative was only for the view to augment the amenities to match up the premium levels of the services for the commuters.
As per reports, the staff would be seen in a grey suit having white shirt and a maroon pant having a logo of the Railways. Also, one can find three golden stripes over each of the sleeves of the train superintendents, two of these sleeves of deputy train superintendents and the Indian Railways logo badge would be seen on the chest pocket. There are 24 officials who are seen as the man in this premium train seen over the Nagpur division. The maiden trip of the TC staff with this new dress code in the said train were seen on 19-12-19. Stay tuned to know more on it only with us.