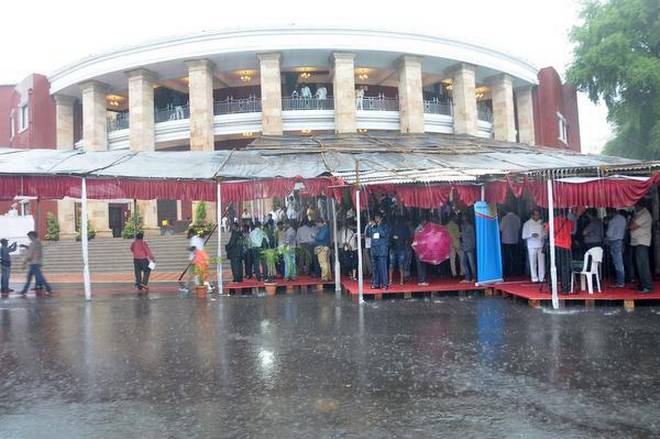 The Monsoon season this year seems to have got a good start. Ever since the pre-monsoon rains one can see a good rainfall in the city and the adjoining areas. This has given a good spell of rain in the city making it more than the normal ones. As per reports published in the Hitavada Cityline, the city and the adjoining areas have received good amounts of rainfall in the city. Till date, the city has got 116.9 percent of rainfall to normal which seems to be around 16.9 percent above normal rainfall.
On the other side, the districts of Nagpur like the Nagpur rural, Kamptee, Mauda, Parshoeni, Saoner, Narkhed, and Kalmeshwar have witnessed a good amount of rain in the city. While the remaining areas like Ramtek, Hingna, Umred, Kuhi and Bhiwapur were seen getting limited rainfall. Till date, we see the rainfall as 393.7 mm rainfall which is around 161.9 per cent to the normal. Nagpur city has witnessed the second in the list with 369.9 mm of rainfall, which is around less in terms of the normal rainfall.
The reports suggest that since past two years, the city has been getting more than normal rainfall in Nagpur. Hence like the previous two years, 2020 is expected to have similar sort of rains as well. As per the Indian Meteorological Department, one can expect more amount of rains in the city and the adjoining area, which would be going to suffice the water requirements in the city. So far Nagpur is going good in terms of getting the rainfall. Well, lets see how things would move but at the moment things are rosy. Let's wait and watch!