Nagpur Latest News
Trending
NGO, NMC tie-up is proving to be a game changer in vax hesitation areas
An estimated 3 lakh eligible beneficiaries have not yet received their first dose and most of these are in Muslim populated areas.
Nagpur: This move of involving the NGO Jamiat Ulema Hind (JuH) of Nagpur Municipal Corporation is proving to be a game changer in all those areas. Where there is a lot of hesitation about the vaccine.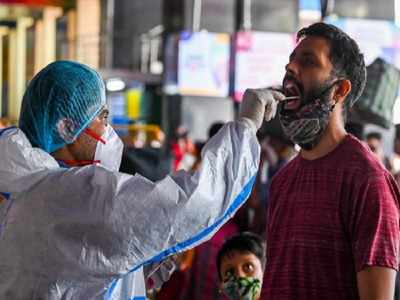 An estimated 3 lakh eligible beneficiaries have not yet received their first dose. And most of these are in Muslim populated areas.
Similar special campaigns were started in those times. When in the beginning of October month around 5 lakh beneficiaries were found without covid vaccination. And more than 50 percent of these are from Ashi Nagar, Satranjipura, Mangalwari and Mominpura zones only.
The NGO that helped to perform the last rites of the bodies of coronavirus. Apart from ration kits, oximeters and oxygen cylinders were also supplied during the first and second covid waves. Which has been completely successful in convincing every single member of the reluctant community to get the covid vaccine.
District Nagpur Jamiat Ulema Hind President whose name is Siraj Ahmed has said that Jamiat also has a history of winning the trust of the people of the country. He has also said that "The Jamiat also has a reputation for making fairly well-informed decisions. And these people also know that we support someone's work in the larger interest of the society."
Siraj has also said that the volunteers are advising that the vaccine is the 1st much needed medicine against the coronavirus. He has also said that we do not force anyone. Our volunteers request people not to believe at all in those who are not qualified in the medical field at all. Every ulema and religious leader has taken this. And there is no doubt about the covid vaccine.
Focus on More Areas
This comparison is also done with the polio drive. Siraj has said that a lot of rumors were being spread even at that time. But no one is impotent or dead till the disease is over.
Jamiat Ulema Hind is elated with the response received in Sadar, Rathod, and Gaddigodam Layout. He has also said that we want to focus our attention on more areas.
The volunteers of the NGO have also inquired about the death due to this covid vaccine. He has also said that we remind them that death and life are in the hands of Allah. Just be sure.
Mangalwari Zonal Medical Officer named Dr Ateequr Raheman Khan has said that more than 1,000 people have been beaten up in just 7 camps. He has said that under the guidance of Additional commissioner Ram Joshi, Mayor Dayashankar Tiwari, chief medical officer Dr Sanjay Chilkar, municipal commissioner Radhakrishnan B, NMC is reaching out to every citizen. The entry of NGOs has made a very good impression and the camps have witnessed huge crowds during the time.
Dr Khan has also said that women have also participated in this in a very good number. It has been said that 1,000 beneficiaries took their first covid dose.
Also Read: Central Railway achieved highest ever loading in April