Lifestyle
Nishtha Shrivastava crowned Miss Asia International 2021
Nishtha Shrivastava (born 5 May 1994) is an Indian model, pageant enthusiast, author and the winner of Miss Asia International 2021 pageant organized by Milestone Pageants.  She represented the state of Madhya Pradesh at the MIQH Miss India 2020 pageant in which she won the title of Miss India Shining star and Miss India vivacious 2020. Nishtha is a charming representative from India to win the Miss Asia International pageant powered by Milestone pageants.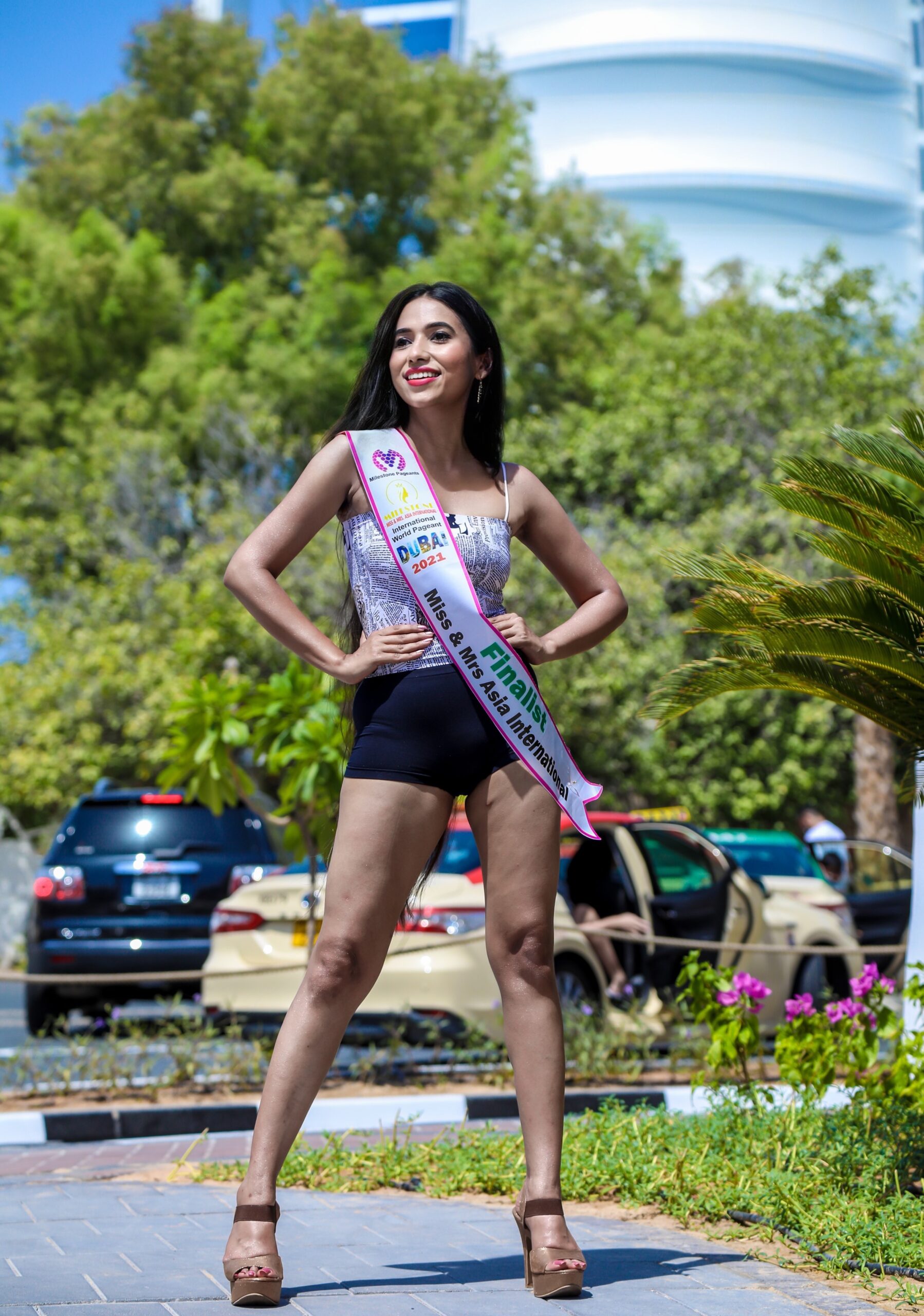 Early life and education
Nishtha was born on 5 May 1994 in Bhopal district, into a Kayasth family. Her father, Mr. R.K Shrivastava, is an employee in Indian railways, also her mother, Mrs. Manisha Shrivastava, is also an employee in Indian Railways. 
Nishtha studied at Carmel convent school, Bhopal and was a scholar during her school days. She cleared her engineering entrance in first attempt and pursued her engineering from Rajasthan technical university with her majors in Computer science engineering.
Nishtha is fluent in Hindi and English. She is a trained Bharatnatyam dancer, a classical singer and has taken her training in Music from Sandhya Mandape.
Pageantry
MIQH Miss India 2020
Nishtha ventured into pageantry with MIQH Miss India 2020 in the capital city Delhi, where she was crowned as Miss India Shining star 2020 and Miss India Vivacious 2020.  
Her journey at miss India was memorable and she shares the credit with Mrs. Saloni Aggrawal who guided her a lot throughout the pageant and also held her hand when she went for Miss Asia pageant. She made a lot of friends and realized that Miss India was not the end to her dreams but she had to fly high and that's when she decided to take off for her journey. Thereafter, she went on to win the title of Miss Asia International'21 in September 2021. 
Miss Asia International 2021
Nishtha has also won the title of Milestone Miss Asia International'21 along with Miss Talented 2021 and Miss Inspiration 2021 in Miss Asia International 2021.
Nishtha, as a top finalist was asked by the Jury: "Who was your role model in the beauty pageant industry" to which she responded with a smile,
"The answer would be tricky as I follow somebody who is not well known to the world but surely, she is the one whom I follow the most and is my role model in the beauty industry. I follow each and every big and small trend that she makes and she is the one who made me capable enough to stand here and speak aloud about the beauty industry and also she sets new trends for me every day to which I work harder an that's none other than my mom. "
Reign as Miss Asia International
As Miss Asia International 2021, Nishtha returned to India on 22 September 2021, where she was greeted by a large crowd in her city. She has started getting various offers and is aiming to achieve more and more with every passing day.  She made her appearance at various places to promote Beauty with a Purpose project on Girl child education where she raised good fund for Girl education. 
After her homecoming ceremony, Nishtha has been featured with various print medias and will be answering various Q&A in a scheduled press conference shortly.
Acting career
Nishtha has still not revealed her plans in the world of acting but it is heard that she will be appearing in a few on screen stuff with her beauty of writing and acting. 
Other works
Author
In August 2020, Nishtha launched her first novel "Rakshabandhan" That was the starting of her extraordinary life. Rakshabandhan made it into the top 7 positions of Amazon's bestselling novel on 27th September 2020 and then she was awarded by various titles like the Best Debut Author 2021 by Book firm, Best Fiction author of 2020 by Aghaaz India and also the International Women pride award 2021 by Star awards. This book made her realize that nothing is impossible and she will leave no stone unturned in her case. Before she could take off for this memorable journey of Miss Asia International, she also released her second Novel, "Easy chair" on 5th July 2021 which is selling like hot cakes on Amazon and her art of writing on social relationships is being highly appreciated.
Social works
In May 2016, Nishtha joined hundreds of women in a street of Delhi to create social awareness on Girl education. Supporting the save the girl child Campaign, 
In the media
Subsequent to her win at Miss Asia International, Nishtha received widespread recognition and attention from the media. Nishtha was recognised for her achievements by various news channels and print.